US will hit its debt limit by the end of 2012 - Treasury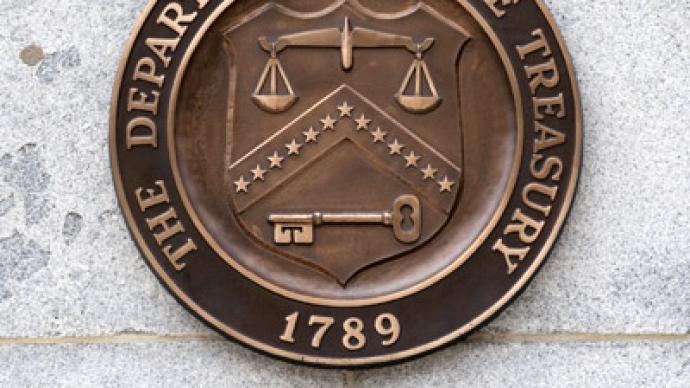 The US will reach the federal debt limit "near the end of 2012," the Treasury Department revealed along with plans to sell $72 billion in notes and bonds next week to raise capital.
But the Treasury said it would keep borrowing under the current debt limit of $16.39 trillion until Congress votes to increase the debt ceiling. The nation's debt currently stands $16.16 trillion."We continue to expect that these extraordinary measures would provide sufficient headroom under the debt limit to allow the government to continue to meet its obligations until early in 2013," Treasury Assistant Secretary Matthew Rutherford said.These measures include temporarily removing investments from government employee pension funds to clear space for other borrowing. The US Treasury is going to sell $32 billion in three-year notes, $24 billion in 10-year notes and $16 billion in 30-year bonds at auction next week as part of the effort to raise $288 billion during the third quarter. That compares to $264 billion in net borrowing during the second quarter. Treasury also plans to borrow $342 billion during the first quarter of 2013 trying to curb a record budget deficit of $1.09 trillion in 2012. The country is running a deficit over $1 trillion for the forth year in a row.Raising the debt limit is another major issue for the US Congress to contend with. The procedure of setting the debt ceiling usually follows the approval of a federal budget proposed by the government.  Last time the debt ceiling was raised on January 30, 2012, to a new high of $16.39 from $15.194 trillion set on September 2011.The Congress will also have to agree on the so-called fiscal cliff of automatic spending cuts and tax increases that will take effect early next year as some tax breaks expire.
You can share this story on social media: