Is the US attack on British banks about stopping violations?
Published time: 8 Aug, 2012 09:53
Edited time: 8 Aug, 2012 13:53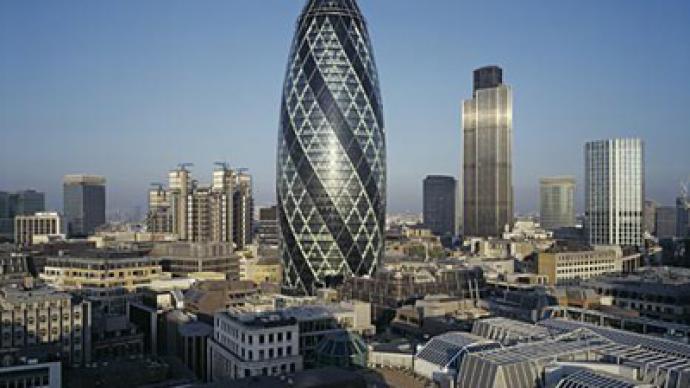 A British MP has accused US regulators of "anti-British bias" after another UK based bank, Standard Chartered, was branded "rogue" for alleged money laundering.
John Mann has called on Parliament to investigate the cases to protect UK banks. The Labour member of the Treasury select committee claimed the Americans are driven by the intention to outrival London by shifting financial markets from London to Wall Street. "This is a real power grab and the stakes are very high," he added.

John Mann said an inquiry based in the UK would be "unbiased and fair". Standard Chartered bank was the latest in a string of British banks to come under fire from US regulators.
Standard Chartered saw its shares plunge 25% in London on Tuesday, slashing $9.9 billion off its market value after New York's top banking regulator warned the bank it may lose the right to operate in the state following the money laundering allegations.
Earlier this year Britain's Barclays bank agreed to a $450 million settlement after it was found to have rigged a key interbank interest rate. HSBC was also forced to put its hand in its pocket following accusations by a US Senate committee that it failed to stop money laundering in Mexico.
"We don't want to whitewash any potential problems with UK banks but money laundering is not a British problem," said Mr Mann. "American banks are doing the same and worse and there are numerous US banks involved in drugs cases in US courts. So, what we have here is a clear political agenda that has merged with a domestic American agenda to shift financial markets from London to New York." 
Boris Johnson, the Mayor of London, was supportive of the initiative, warning that it's important to make sure that "proper desire to root out wrongdoing does not become an excuse for protectionism and a self-interested attack on London's status as the world's pre-eminent financial centre."
Pat McFadden, another Labour member of the Treasury committee, said all banks should follow the regulations, warning against thinking London "is the Wild West and New York as some kind of perfect financial nirvana; that would not be accurate."