Uralkali Silvinit merger edges closer
Published time: 17 Dec, 2010 12:15
Edited time: 17 Dec, 2010 16:00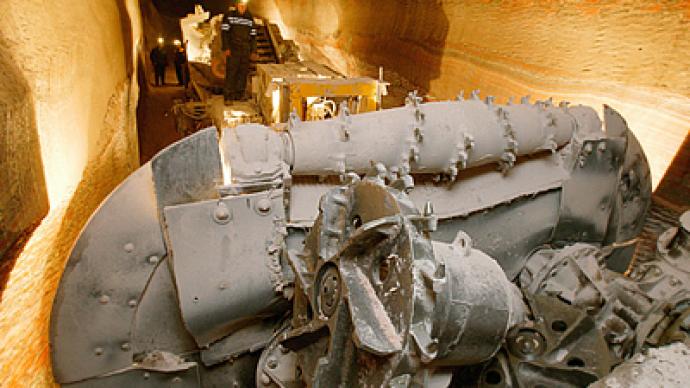 Uralkali has confirmed that it is engaged in merger talks with fellow Russian potash fertilizer producer, Silvinit.
The confirmation comes amidst increasing press speculation since September that the two will merge to create the worlds second largest potash producer, behind Canada's Potash Corporation, and accounting for about 17% of global potash production.Russian magnate Suleiman Kerimov, and partners, have acquired major stakes in both Uralkali and Silvinit.
In a press announcement Uralkali confirmed that it was in discussions with Silvinit, but noted that no commitment on either side had yet been made.
"Uralkali confirms that it has been in discussions with Silvinit regarding a possible merger of Uralkali and Silvinit. To date the Board of Directors of Uralkali has not agreed to any terms of the potential transaction and there can be no certainty that any transaction involving Uralkali and Silvinit would take place. Uralkali will make a further announcement in due course."
Uralkali added that any proposed combination would entail a new listing of GDR's in London, and that permission to do this had not yet been sought from the UK Listing Authority, but noted that application to do so would be made should agreement be reached with Silvinit.
It is expected that Silvinit's board will consider the issue at a meeting on December 20.

Anna Kupriyanova, senior fertilizer market analyst at Uralsib Capital says any tie up, which she says is encouraged by the Russian government, would give the merged company greater say in global markets.
"The advantages of the merger will be most obvious in foreign markets, especially in terms of price setting. The deal will allow Silvinit, which now sets prices independently, to join the Uralkali – Belaruskali duet, which will create a much more powerful body in international markets. "