'Uralkali is bankrupt', reported financials 'bogus' – Belarus president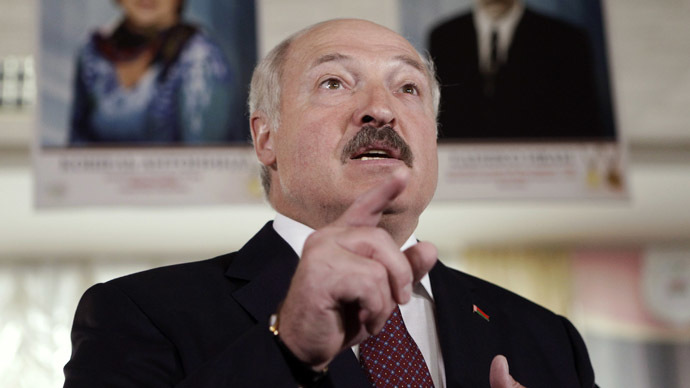 Belarusian President Aleksandr Lukashenko claims Russia's potash giant and former partner Uralkali is bankrupt, but still offers reconciliation between the two companies and the extradition of jailed chief.
Lukashenko, nicknamed Europe's 'last dictator', and known for his political stunts, announced Uralkali was bankrupt. The president said he had ordered the relevant agencies to inform about the fact the London and Moscow exchanges where Uralkali shares are traded.
Uralkali dropped 2.71 percent down to 177.41 rubles on Moscow floors, and is down 0.25 percent at £28.030 on the London Exchange, and its capitalization is valued at roughly $17 billion.
According to Lukshenko, Uralkali is $12 billion in debt and only has a $2 million surplus, adding the financial figures Uralkali is reporting are 'bogus', which is an 'international crime'.
On Wednesday Belarusian First Deputy Prime Minister Vladimir Semashko  said  Belarus was ready to restore cooperation with Uralkali under any ownership.
"The restoration of our partnership alone will raise potash prices by 50-100 percent in 2013 and early 2014," Lukashenko said.
The statements come amidst the now notorious 'potash war' between Russia and Belarus, that broke out after Russia's industry giant Uralkali exited from  its consortium with Belaruskali, that controlled about 40 percent of the world's exports.
Shortly after the break –up Vladislav Baumgertner, Uralkali CEO, was arrested and detained in Minsk, with the company's key shareholder Suleiman Kerimov put on the Belarus wanted list. Both Russian businessmen were accused of "abuse of power and office".
A drama unfolded around the future of Kerimov's stake, with investors trying to oust the wanted shareholder out of the company. Last week, a lawyer connected to the deal Alexander Dobrovinsky confirmed the purchase of Kerimov's stake on his Facebook page, sending the company's stock up 7 percent. Several billionaires have been rumored to be buying his stock, but there has been no official sale.
However, the damage inflicted by the sudden disruption of the commodity price may not be an easy fix. The break-up of the cartel caused prices to fall nearly 30 percent, and likely to hit $300 per ton.
"Even assuming the cartel will be back, it won't help the market to recover quickly," VTB Capital's Elena Sakhnova told Bloomberg on September 16.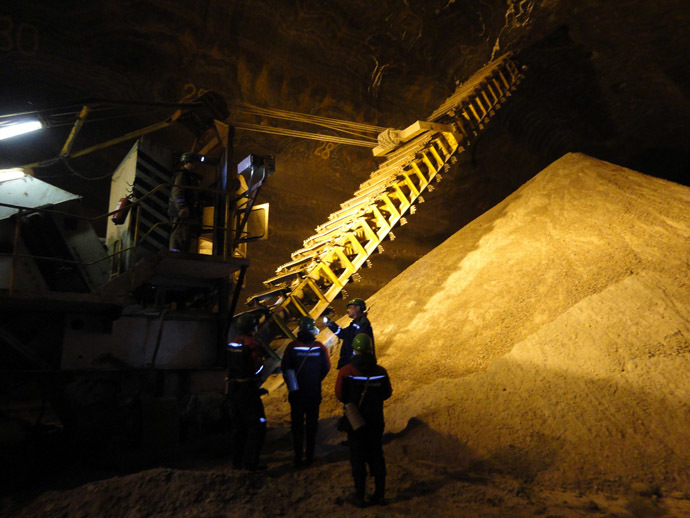 Сivilized divorce, prison break
"As of today, two variants are possible. The first is a civilized divorce. We are ready for this, if you decided to leave - leave, but do not prevent the work being done here," Lukashenko said.
Unlike Semashko , Belarusian president said cooperation between the two potash producers could only continue if Uralkali assumes new ownership.
"The second variant is to continue our joint work. Owners will change, people, who are interested in producing potash fertilizers at the Uralkali company, will come - we are ready to work with them," the president added.
"The Belarusian Potash Company is dead no matter who buys Kerimov's stake," Robert Chapman, founder of Chapman Capital told Bloomberg.
The president of Belarus said a reunion with Uralkali and extradition of CEO Vladislav Baumgartner were not out of the question, as long as Russian investigators promised to follow up on his charges in accordance with the law, RIA Novosti reported.
Potash was previously Belarus's most profitable venture, accounting for 20 percent of government revenue. In 2012, Belaruskali revenues were $2.14 billion, according to Belarusian Ministry of Finance data.
"The damage inflicted on Belarus must be repaid in full. Everything that was stolen from us must be returned, to the last kopeck," Lukashenko said.
According to Lukashenko, Belaruskali is valued between $33 and $36 billion.
You can share this story on social media: