UAE will bypass Hormuz with a new pipeline
Published time: 8 Jun, 2012 12:38
Edited time: 8 Jun, 2012 16:38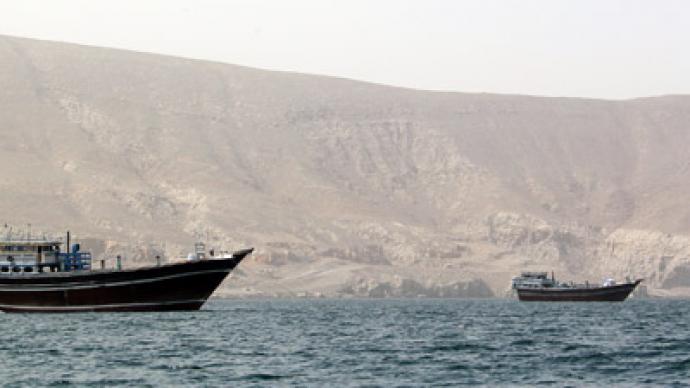 Fears Iran may close the strategically vital oil route through the Strait of Hormuz has prompted the United Arab Emirates to seek an alternate route to export its product.
OPEC's third largest exporter of oil has almost finished constructing a pipeline that will allow it to reroute much of its oil exports, bypassing the Straits.
Twenty per cent of the world's oil, including all of Abu Dhabi's exports, travels by tanker through the sea lane.
International Petroleum Investment Company (Ipic), a sovereign wealth fund owned by the Abu Dhabi Government, awarded a $3.3 billion contract in 2009 to China National Petroleum Corporation to build the pipeline from Abu Dhabi's oilfields to Fujairah sheikdom on the Indian Ocean.
"The pipeline will be operational in June," Sheikh Hamad bin Mohammed, the ruler of Fujairah, told AFP in an interview. 
Once the pipeline becomes fully operational, Ipic plans to gradually raise its capacity from 1.5 million barrels per day to 1.8 million.
Geopolitical fears have pushed oil prices as high as US$128 a barrel this year. Iran, under pressure from the West to halt its suspected nuclear-weapons programme, has repeatedly threatened to close the strategically sensitive strait. UAE and Oman have coastlines on the Indian Ocean side of the strait that enables them to go around the chokepoint by land.
Earlier in May, it was reported that Iran itself was planning to build a new oil terminal outside the Strait of Hormuz in a bid to protect vital exports from potential problems in the Gulf region and to boost Caspian oil shipments.