Uncertainty over blast at Turkmen gas pipeline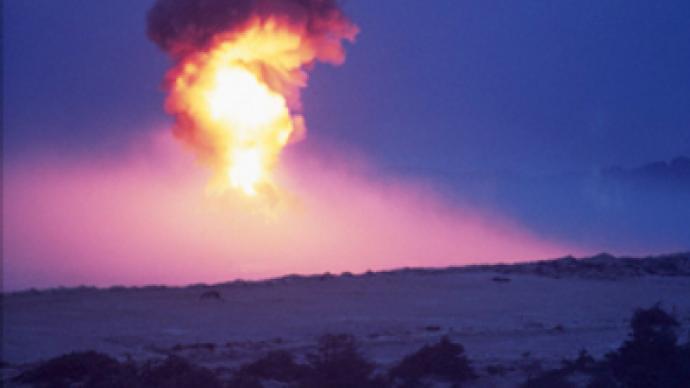 Uncertainty over Thursday's Turkmen gas pipeline rupture is growing, as Turkmen officials accuse Gazprom's partners of 'creating conditions for an accident'.
"On April 8, 2009, the Russian company, Gazexport (Gazprom's partner in the region), sharply cut the volume of imported Turkmen natural gas without previously notifying the Turkmen side," a statement by Turkmenistan's Foreign Ministry said. "As a result, an accident occurred."

While there is still no official reaction from Gazprom, Russia's Foreign Ministry has expressed hopes that the dispute over the gas pipeline accident in Turkmenistan will be resolved.
"Russia is hoping for the fastest possible resolution of the situation surrounding the accident at the Turkmenian gas pipeline," the Russian Foreign Minister Sergey Lavrov stated, according to the RIA Novosti news agency.
Moscow is currently "clarifying the situation," the source said.

Russia imports 42-45 billion cubic meters of Turkmen gas each year before selling it to Europe.
The rupture took place at 21:32 GMT on Wednesday between two compressor stations, Ilyaly and Deryalyk, on Turkmenistan's gas pipeline, which is not far from the Turkmen-Uzbek border.
Gazprom's representatives in the capital, Ashgabat, estimated it would take two to three days to restore the gas flow.
The rupture led to the full stoppage of Turkmen gas supplies to Russia which, however, were later resumed through additional routes. The accident did not affect supplies to Gazprom's consumers in Europe.
You can share this story on social media: