​Renewables seen as Ukraine's road to energy independence from Russia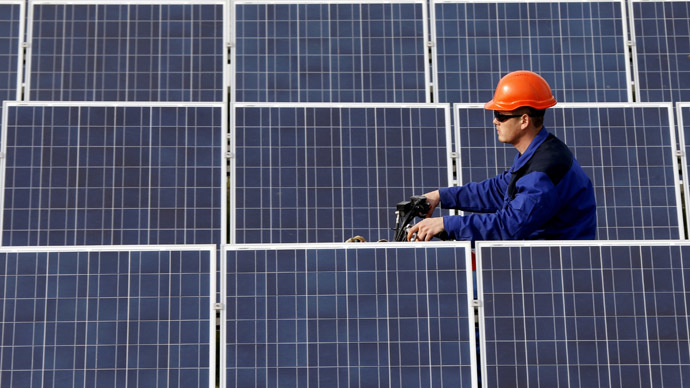 As a way of becoming less reliant on Russian conventional energy Ukraine is talking to US investors who want to put money into alternative energy like wind and solar.
"Russia's aggression towards Ukraine indeed brought energy security concerns to the fore," as Bloomberg quotes Olexander Motsyk, Ukraine's ambassador to the US said at a renewable-energy conference in Washington on Thursday. "I strongly believe the time has come for US investors to discover Ukraine, especially its energy."
To get away from Russian natural gas as the primary source for heat and electric power, Ukraine seeks wants to invest in biomass heat plants, wind and solar power.
US and European officials have been trying to find ways to help Ukraine limit its dependence, including the possibility of US approval to export liquefied natural gas.
Vadym Glamazdin, the managing director of the Energy Industry Research Center (EIRC) suggests heating in Ukraine accounts for about 40 percent of all gas imported from Russia. This could be replaced with renewable energy within three to five years.
According to his words by 2030, renewables could account for about 15 percent of Ukraine's electricity supply, currently it is only 2 percent.
The EIRC research shows that the most likely and adoptable form of renewable energy for Ukraine are biomass and biogas, as the nation's network of electric-power lines and substations can't easily adjust to the addition of significant amounts of wind and solar energy.
"The resources are there," now the major challenge is to attract investment, Todd Foley, a senior vice president for policy and government relations at the American Council on Renewable Energy said.
One biomass plant could replace 24,000 natural gas boilers EIRC officials said.
You can share this story on social media: