'World must triple nuclear and renewable energy' – United Nations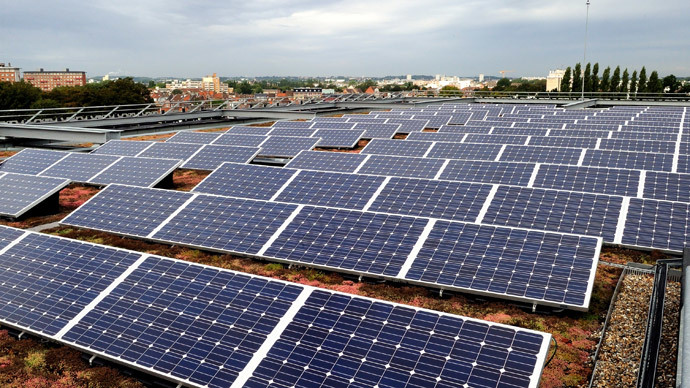 'Clean' power plants and nuclear stations need to triple their energy output to avoid a global warming doomsday. More than $17 trillion in investment in the next 21 years is needed to meet electricity demand alone, UN research has found.
Governments worldwide need to speed up renewable and nuclear energy developments to replace carbon emissions and cut down on greenhouse gasses, United Nations researchers said at the Intergovernmental Panel on Climate Change in Berlin on Sunday.
Fresh investment into renewables, nuclear, and carbon energy capture and storage must rise by $147 billion, and an increase of $336 is needed on making buildings and transportation more energy efficient, the researchers said.
Polluting fossil fuel plants such as coal-fired stations need to be wound down, and spending should fall by $30 billion to make sure that global warming is limited to a 2 degrees Celsius increase by 2030. Another top priority is to slash greenhouse gases by anywhere from 40 percent to 70 percent by 2050.
"This report brings out the need for an unprecedented level of international cooperation," Rajendra Pachauri, chairman of the IPCC, told reporters in Berlin.
"After the boom of coal in the last decade, the 21st century is now the century of renewable energies," said Martin Kaiser, a climate policy analyst at Greenpeace.
The next 20-30 years will be a transitional period from dirty coal to clean energy, he said.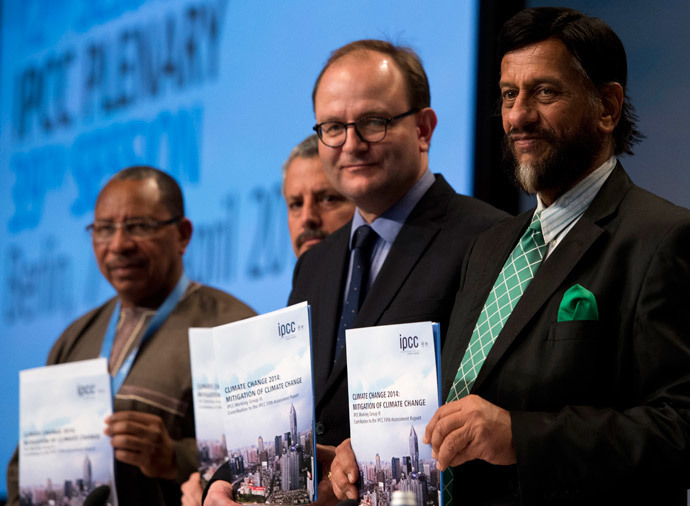 The panel found that the significant decrease in costs of wind and solar power make the goal increasingly realistic.
Scientists from 194 different nations said that emissions growth has increased to an average of 2.2 percent a year between 2000 and 2010, nearly double the annual growth of 1.3 percent from 1970-2000.
"The longer we wait to implement climate policy, the more risky the options we'll have to take," Ottmar Edenhofer, a co-chair of the 235 scientists who drafted the report, told Bloomberg News.
"We need to depart from business as usual, and this departure is a huge technological and institutional challenge," Edenhofer said.
The dangerously fast acceleration may threaten efforts to balance warmer temperatures, ice thaw, and other destabilizing effects of climate change.
'Not enough'
The panel warned that governments are not doing enough to prevent the grave risks of global warming.
As governments around the world work together to reduce harmful emissions, some are still using high-carbon emitting energies such as coal.
China, which uses more coal than the rest of the world combined, currently uses coal to generate more than 70 percent of its energy supplies. The government, under pressure for very public health hazards and smog created by the coal, has banned the building of new coal-fired power plants, and by 2015 hopes to cut the coal-to-total energy ratio to 65 percent.
One way the Chinese are doing this is by converting power stations from coal-fired to gas-fired.
Japan, however, is making a move back toward coal, after the Fukushima disaster of 2011 leaked massive amounts of radioactive waste and turned public opinion against nuclear energy.
Under policies enacted by Prime Minister Shinzo Abe, all of Japan's nuclear energy reactors will be closed by 2030.
On April 11, Japan's cabinet approved an energy plan that highlights coal as a prime electricity source, but doesn't emphasize clean energy policies such as wind, solar and geothermal.
The US is the world's second-largest coal consumer, and is working to reduce the number of coal power stations in its energy sector.
You can share this story on social media: