Ukraine seeks alternatives to Russian gas in Slovakia and Hungary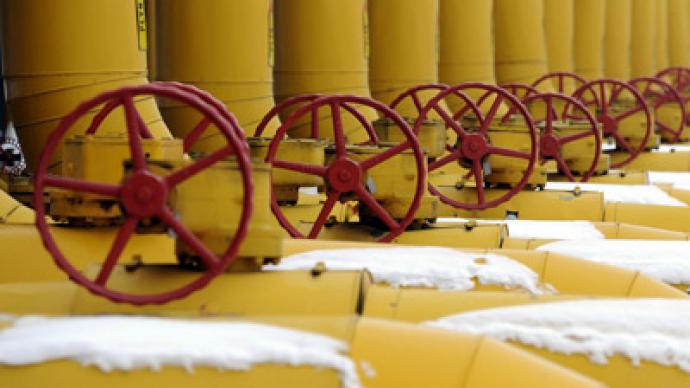 Ukraine could start importing Slovakian and Hungarian gas as soon as first quarter of 2013 in attempt to diversify its supplies away from Russia's Gazprom.
"There are some technical difficulties from the Slovakian side which we are currently negotiating," Ukrainian Minister of Energy and Coal industry, Eduard Stavitsky said on Friday. "With Hungary, almost everything is settled."Kiev started importing gas from Germany's RWE in November last year at a price cheaper than Gazprom is offering. Ukraine is also in talks with RWE over shipping the natural gas from Slovakia. Kiev is also considering importing Liquid Natural Gas (LNG) from Turkey through Bulgaria and Romania, RBC news outlet reports.Ukraine could reach energy autonomy in 10 years if it develops energy-saving technologies and explores shale gas, the US State Departments Special Envoy for International Energy Carlos Pascual said at a meeting with Ukrainian energy ministers and other officials in Kiev earlier this month.Earlier on Friday Mr. Stavitsky said Ukraine still sees no reason to pay $7bln to Gazprom for importing less gas in 2012 than it agreed. In 2012 Ukraine bought 32.9bn cubic metres of Russian gas, but Gazprom insists that under a 2009 contract Ukraine should buy 52bn cubic metres of Russian gas a year, with the possibility of it being reduced by 20% – to 42bn cubic metres. The lower volumes are linked to the 'take it or pay it' clause in the contract, which means Ukraine needs to pay for a set minimum of 42bn cubic metres of gas whether the country uses it or not.Ukrainian President Viktor Yanukovich says Gazprom isn't following market rules."Such conditions don't fall into market relations and should be disputed. So our answer to Gazprom was: we consider the contract being not correct and are ready for further negotiations and talks with Russia in particular," Yanukovich stated.Meanwhile Gazprom estimates, its net profit in 2012 could fall by 15% compared to the previous year. Experts say it's down to slide in exports to Europe and Ukraine in particular.
You can share this story on social media: