Ukraine looks for alternatives to Russian gas in Qatar and Azerbaijan
Published time: 27 Nov, 2012 10:28
Edited time: 27 Nov, 2012 14:34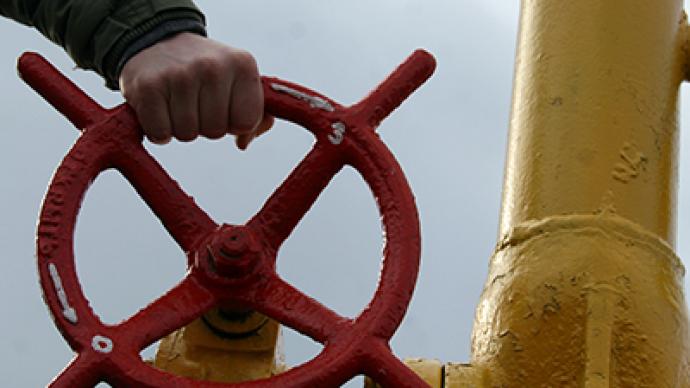 After announcing its plans to halve imports of Russian gas, Ukraine is looking for sources of cheaper gas.
Ukraine plans to barter wheat for LNG from Qatar the Ukrainian media report during President Viktor Yanukovich's visit to the UAE and Qatar.
Qatar LNG will be a third the price Kiev currently pays for Russian gas – about $140 versus $430 per thousand cubic meters, according to Segodnya daily. The newspaper says Yanukovich is expected to invite Qatar to invest about $800mn into building a LNG terminal on the Black sea.
Until then Ukraine reportedly may use a floating LNG terminal and depend on "grain as one of the key elements of trade with Qatar."
Analysts are skeptical about Ukraine's possibilities to buy gas that cheap anywhere in the world.

"Qatar is not likely to sell gas to Ukraine at such a funny price when the spot market currently stands at about 360 dollars per thousand cubic meters. Two years ago Ukraine was saying that Egypt was ready to sell them gas for 125 dollars per thousand cubic meters, but nothing happened. It's all no more than fairytales that are caused by hysteria as the country really has no money to buy gas at the current prices", says Konstantin Simonov, the head of the National Energy Security Fund.
Azerbaijan could be another way for Ukraine to diversify from Russian gas. According to the Azerbaijani Ambassador to Ukraine, the country will export 2 billion cubic meters of gas to Ukraine mainly through the Transanatoliysky pipeline by the end of 2017.

"Azeri gas from the second stage of the Shakh-Deniz deposit will be fully contracted by Turkey and Europe. But even if they sell something to Ukraine it won't be cheaper than Russian gas. Russia is already buying Azeri gas prompting the price higher," Simonov says.
For the first time since 2006 Ukrainian Naftogaz has been getting gas from a source other than Gazprom. German RWE reportedly began deliveries $ 40-70 cheaper than Russian gas.

On Friday, President Yanukovich said that in 2013 Naftogaz will reduce gas imports from Russia to 18 billion cubic meters instead of the contracted 32 billion cubic meters. An official letter has not been sent yet. Also, this year Ukraine intends to buy only 27 billion cubic meters instead of the contracted 52 billion cubic meters. The main reason is the price.

"If Russia decreases the price, we can gradually restore the volumes of gas purchases. Otherwise we will have to continue on the path of reducing the volume of purchases and search for more economic alternative sources of gas supply," Yanukovich said last week.

"Ukraine can only have better pricing if it allows Gazprom to take a share in its gas transportation system, as Belarus did. They don't want to compromise. But now as the South Stream project becoming a reality, Ukraine instruments to influence or blackmail Russia are sharply decreasing", Simonov says.
Gazprom could levy fines on Ukraine's Naftogaz of as much as $2,7bn this year for breaking its contracts.  The Gazprom and Naftogaz gas contract is based on the "take or pay" rule which applies to 80% of gas purchases under the contract. The companies' current long-term contract provides penalties for the purchase of gas below the minimum amount. So far Gazprom has no plans to sue Ukraine for cutting gas purchases under the existing contract, according to Russia's Energy Minister Aleksandr Novak.