Shock GDP drop sends Sterling into tailspin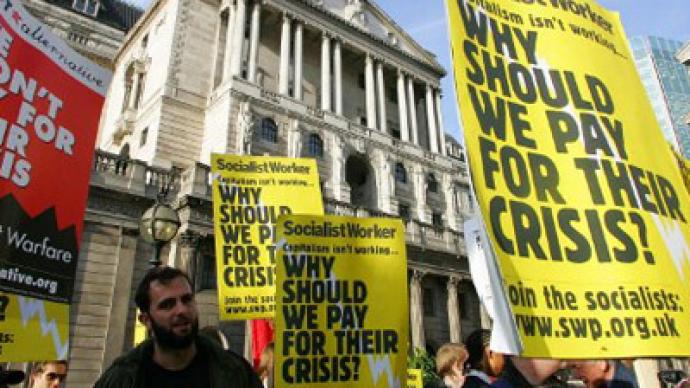 The UK economy is back in recession, its first double-dip recession since the 1970s, following a surprise 0.2% drop in GDP in the first quarter of 2012. Analysts had anticipated modest growth of 0.1-0.2%.
The pound dropped following the news as markets expect that the Bank of England will be forced to resume its quantitative easing programme, having earlier hinted that it would no longer be necessary.The news could not come at a worse time for the British Government and in particular the Chancellor of the Exchequer, George Osborne who has stuck rigidly to an austerity programme, claiming all along that it is the best medicine for the ailing British economy. The economic data would suggest otherwise, however, and plays into the hands of the Labour party, which has maintained that the Conservative party's swingeing cuts have been squeezing the life out of the economy and inhibiting growth.Erik Britton of Fathom Consulting pointed out that the 'severe headwinds in European countries which seem to have a death wish, and are in a spiral of decline' are having an impact on the UK economy. In addition, domestic demand has been dampened by job insecurity, stagnant wages and stubborn levels of inflation. Even if analysts had been correct in their predictions of modest growth, the longer term outlook for the UK economy would still be negative, characterised by high levels of debt, low growth and weak consumer demand.Until this debt overhang is reduced to a more sustainable level, there is unlikely to be any positive economic news for the Prime Minister David Cameron or his government.
You can share this story on social media: