Moody's springs a mine on the UK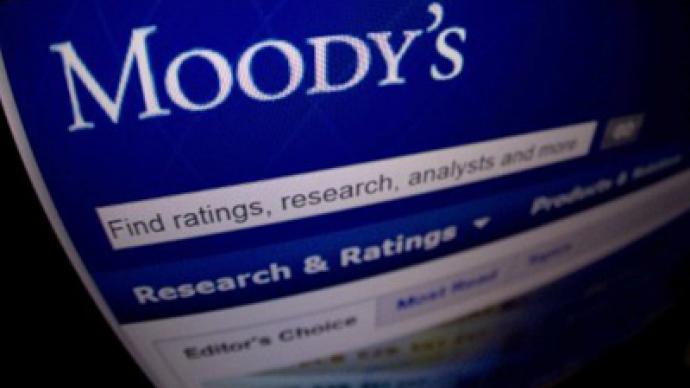 Global markets fell slightly as Moody's cut ratings for several euro-zone countries on the back of S&P's downgrade of 34 Italian banks. But the downgrade for the UK outlook came as an unpleasant surprise.
The ratings agency revised the outlook on France, the UK and Austria to negative but kept their ratings at triple-A. The step reflects the vulnerability of these countries to "the growing financial and macroeconomic risks emanating from the euro-area crisis and how these risks exacerbate the affected countries' own specific challenge", Moody's said in a statement."The lowering of the outlook on the UK became an unpleasant surprise for markets as this country used to stand apart from the debt troubled euro-zone", explains Anna Bodrova from Investcafe. "But UK's economy is negatively affected by the European debt crisis, despite the efforts of the British PM David Cameron to protect it". "The main concern is increasing public debt as the economy stagnates", Ms Bodrova added. "European economies are deeply integrated, so the British economy probably wouldn't grow before Europe recovers from the debt crisis".The uncertainty on the Greek issue also adds concerns to the UK as it holds Greek debt securities. A Greek default would cost the British economy 3.5 billion euro.The British pound shed as much as 0.6 percent to $1.57 following Moody's decision. But the euro modestly reacted on the downgrading of Italy, Portugal and Spain as their ratings' cut was quit predictable, analysts say.
You can share this story on social media: