The UK is looking down the barrel of the rating agencies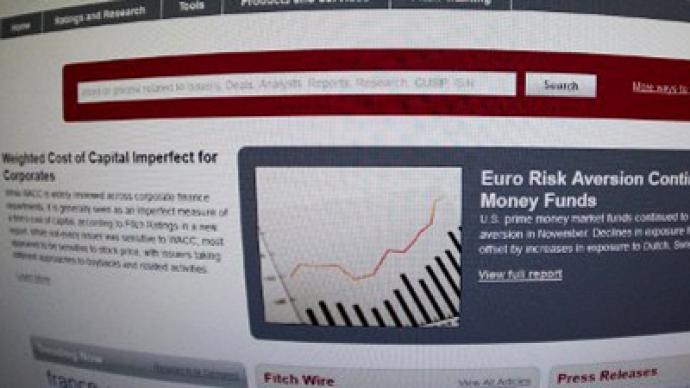 The Fitch rating agency doesn't like what it sees in the UK and has lowered the outlook from stable to negative pointing out a possible downgrade. The agency believes London is running out of ways to deal with its deficit.
The revision of the outlook "reflects the very limited fiscal space to absorb further adverse economic shocks in light of such elevated debt levels and a potentially weaker than currently forecast economic recovery," Fitch said in a statement.Fitch warns: "The negative outlook indicates a slightly greater than 50% chance of a downgrade over a two-year horizon".However, the rating agency affirmed the UK rating at triple-A. "It reflects the measures taken by the government to keep the economy from external negative influence and to provide fiscal consolidation and tight control on budget deficit", says Anna Bodrova from Investcafe.The UK is currently broadly in line with France and Germany, which both have AAA credit rating with "negative" and "stable" outlooks respectively.Rising government debt and a structural budget deficit which is second in size only to the US, as well as fiscal tension in the euro zone also put the UK economy at risk. "Currently the Bank of England has a limited number of monetary policy measures, that's why the level of government debt and budget deficit remain a concern", Bodrova said. Earlier the Moody's rating agency revised the UK outlook to negative due to the growing financial and macroeconomic risks resulting from the euro zone crisis.
You can share this story on social media: