No relief from spending cuts until 2020 - Cameron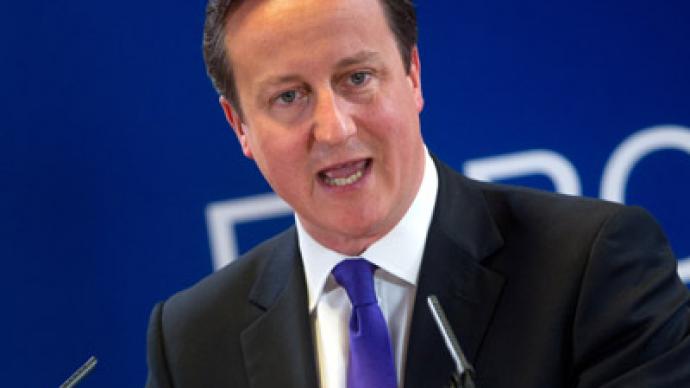 The program of spending cuts in the UK is likely to last longer than initially planned, probably until 2020 as the European crisis is expected to drag on for years, according to British PM David Cameron.
"This is a period for all countries, not just in Europe but I think you will see it in America too, where we have to deal with our deficits and we have to have sustainable debts," Cameron told the Daily Telegraph. "I don't see a time when difficult spending choices are going to go away."Cameron stressed he still wants to cut taxes but that any tax relief would have to be funded by an even tougher budgetary policy.In 2010 the Coalition pledged its austerity measures would last until 2015, but later the program was extended to 2017 with more than 110 billion pounds expected to be raised. The British PM admitted the UK faces spending cuts for another five years as the situation in the economy was worse than previously estimated. "But, I don't deny for a minute that it is a lot tougher than the forecasters were expecting," he said. "You know, that impairment has been greater, it's been tougher to recover."The independent Office for Budget Responsibility forecast the national debt would continue rising, from 67.3% of GDP this year to 76.3% of GDP in 2014-15, marginally lower than the 78% the OBR had previously expected.Meanwhile, in March the UK Government introduced new tax rules aimed at achieving a 2% economic growth in 2013 and to cut borrowing to £126 billion from a forecast £127 billion.  Under new regulations tax allowances for people over-65 were frozen or cut. However, the top rate of income tax would be cut from 50 pence in the pound to 45 pence next year. Critics have already called the Budget pro-rich with top earners benefiting from lower taxes.