Red Wings revives TU 204 production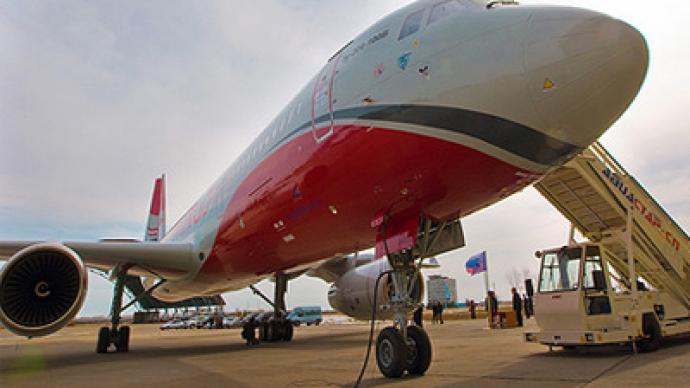 Russian Deputy Prime Minister Sergei Ivanov has discussed and agreed on the importance of continuing production of the Russian airplane TU 204, during a meeting with air industry representatives on Thursday.
Alexei Fedorov, President of the United Aircraft Corporation, had earlier warned officials of a possible freeze on producing the TU 204 due to inefficiency of production and lack of contracts. The core client Air Company Moskva canceled its orders saying the decision was due to inconsistent cost issues.
The government's support was welcomed by Alexandr Lebedev, owner of the Russian Red Wings airlines and a co-founder of National Reserve Corporation, who made an order for 44 TU 204 aircraft following the state air construction company's agreement on a special price offer.
The average price of the plane is 1.13 billion roubles and the production cost is 1.3 billion roubles. After an approved agreement on a special price and financial support for Lebedev's air company, the price of the contract for 44 Tu-204SM (including simulators, maintenance and spare parts) is estimated at $2.17 billion – $1.8 billion of which will be financed with the help of a Vnesheconombank loan with a 10% interest for a period of 15 years.
Yuri Slusar, Director of the Ministry of Industry's Department of Aviation, said the price of the plane and further related costs have been calculated to meet both client and producer objectives.
"Our main objective which was to reduce the cost of the aircraft for an effective implementation of our core client Red Wings' business model was successfully accomplished. A new scheme of after-sale service and maintenance of airworthiness of aircraft through creating an effective supply scheme of spare parts has been worked out following the client requests"
Component suppliers promise to reduce prices by 17.5%, but the cost of the aircraft is still higher than the price that Lebedev is willing to pay. Andrei Rozhkov, analyst at IFC Metropol said the program – despite the lack of competitiveness of the plane – is worth accomplishing and paves the way to new production
"I can see more advantages in the realization of TU 204 construction program assuming significantly high losses in case of project cancellation. Despite a serious technical gap in construction of air planes between Russia and foreign producers, the new airplane obtains a better resource workout and modernized engine with increased longevity. For The Red Wings Company it is a good opportunity to increase the number of new aircraft in operation and receive state support for debt restructuring. However, this contract would not be possible without both sides benefiting. Nevertheless, the development of the new air plane MS-21 is in the pipeline and can replace striving for survival TU 204"
Experts expect TU 204 production will no longer necessary after a modified MS-21 plane is approved for production in 2014. Moreover, Rostechnology increased its stake by buying foreign aircraft Boeing-737 by adding 35 airplanes to an existing contract of 50.
According to Boris Rybak, Head of the consulting agency Infomost, there is no confidence that the MS-21 airliner will be developed in time and will be of better quality.

"Given that after the collapse of the USSR our aviation industry has not created any new model it looks to be more effective to support and protect domestic transport companies rather than manufacturers"