Russia vows Belarussian oil subsidies to stay amid price row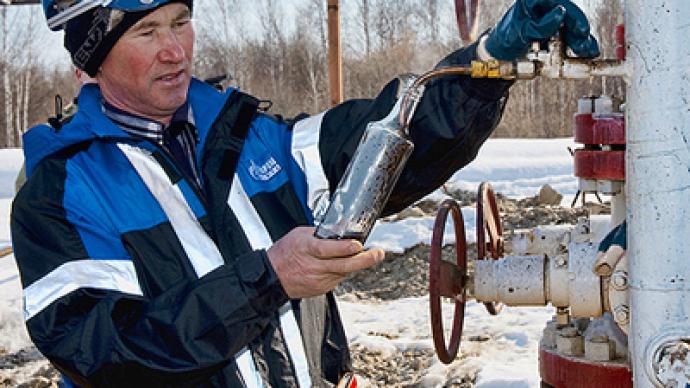 Russia promised to keep on subsidizing Belarussian oil industry, with the final oil price still pending to be agreed on.
Prime Minister Vladimir Putin met in Moscow with his Belorussian counterpartMikhail Miasnikovich on Thursday to try and iron out the conflict over the oil price, which resulted in Moscowhalting supply to its neighbour on the 1st of January.Earlier in December the two countries agreed that Belarus will get Russian oil duty- free and in return give Moscow all export fees it receives from selling oil products abroad. However, Belarusian oil refineries haven't yet recieved any oil supplies in 2011, as new documents weren't signed.The main sticking point in the dispute was Russia's demand that Belarus paid more for Russian oil, as Russian oil producers sought to provide for equi – profitability of oil deliveries to Belarus with those to other countries.Anyway, Putin allayed fears saying Russia would assist Belarus in keeping its promise to buy 21.7 million tonnes of the black gold in 2011 and maintain the volume of subsidizing Belarusian oil sector at least at the existing level."There are, of course, questions regarding the details. But we have reconfirmed our position and we'll get this approved as soon as possible. The Belarus economy will receive the subsidy of no less that$4.124 billionin return for cheap Russian oil deliveries."Denis Borisov, oil and gas analyst at the Bank of Moscow, told Vedomosti on Friday that to agree with Russian oil producers would be far more profitable for the country than turning to other oil reach countries, as almost a half ofthe price for Venezuelan oil, for example, is an export duty.
You can share this story on social media: