Truck makers rev up for sales rebound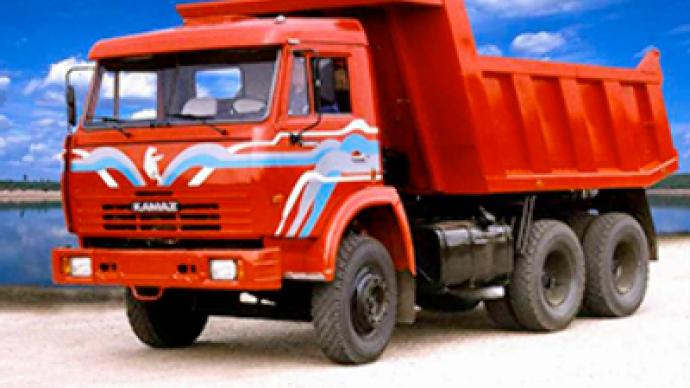 Russia's truck makers have endured a torrid two years, weathering a sales slump as the economic downturn hammered buyers. But the biggest local maker, Kamaz, says a rebound is in gear.
Close ties to the heavily hit construction and transport industries saw Russian truck production come to a screeching halt with a 60% slump during 2009.
The biggest single hit was for internationally respected Russian truck maker, Kamaz. Kamaz trucks transport everything from manure to missiles – they have also 9 wins in the prestigious Paris-Dakar rally. They are renowned for their durable reliability, and their ease of use. They are sold in more than 80 countries around the world, but it is here in Russia, where they have more than half the local market.
Sales of Kamaz trucks fell to just a thousand vehicles per month at the depth of the crisis. However, the market is now showing its first signs of recovery, with the truck maker expecting 2500 machines to be sold in June. Kamaz Foreman Aleksey Mityushkin says the rebound is filtering through to the factory floor.
"We had a four-day workweek. Now it's five days, and in July it will most likely be six days."
Kamaz Marketing Director, Ashot Arutyunyan, says the sectors which saw sales drive off a cliff at the height of the downturn are returning to the market.
"The industries that are our main consumers – construction, transportation and oil – they're showing stable growth. In April-May – for the first time since the crisis – they had positive investment growth rates into fixed capital. Investment is what influences truck sales."
But Sebastian Kozitsin, analyst at Brokercreditservice says these first positive signs should not be confused with complete recovery, and that a full rebound in truck sales will be some time away.
"We need to understand that we not only have not reached pre-crisis levels, we haven't even gotten to the moderate figures of 2009. The recovery of demand for trucks will happen after cars, so that means it will be in 2014-2015."
All the market players agree one thing though – a truck cash for clunkers program similar to the one offered for cars and currently being considered by the government, would do much to accelerate the recovery.
You can share this story on social media: