Rosneft starts talks on buying BP's stake at TNK-BP
Published time: 24 Jul, 2012 08:15
Edited time: 24 Jul, 2012 18:02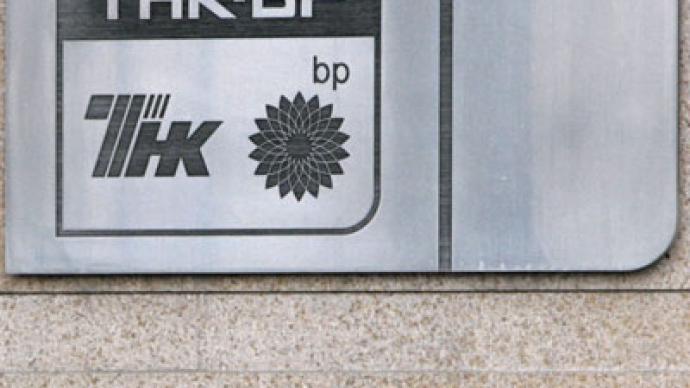 Russian oil major Rosneft has signaled its interest in buying BP's 50% stake in Anglo-Russian oil venture TNK-BP and plans to negotiate the issue with the British oil group.
­"The parties agreed to comment on negotiations on this matter and signed a non-disclosure agreement," Rosneft said in a statement.
Later on Tuesday BP confirmed it would begin talks with Rosneft for the potential purchase of BP's stake in TNK-BP. The company also stressed it will negotiate with AAR in accordance with its legal obligations. The deal may require government approval, according to the Economic Development  minister Andrei Belousov.
"The possible deal between Rosneft and BP certainly falls under a government review, although Rosneft is a non-state company – it doesn't belong to the government. It formally belongs to Rosneftegaz," he said.

Rosneft pointed out it had been informed that TNK-BP's partners – the Alfa Access-Renova (AAR) consortium led by Mikhail Fridman are also interested in buying BP's stake. In June BP announced plans to sell its stake in TNK-BP as relations with the AAR consortium began to sour.However, under the TNK-BP shareholder agreement, BP should provide AAR with the opportunity to buy the stake before offering it to outsiders. Last week BP started talks with the AAR consortium on a possible sale.
Rosneft has been interested in cooperating with TNK-BP for a long time, though AAR opposed it. A deal between BP and Russia's state oil major Rosneft to jointly develop Russia's Arctic shelf was successfully blocked by AAR. A subsequent plan by BP and Rosneft to buy out AAR for about $32 billion was called off at the last moment.
Meantime, a British arbitration panel is reviewing an AAR request concerning whether BP breached the TNK-BP shareholders' agreement by attempting to sign a deal with Rosneft.