Rosneft results get analysts pondering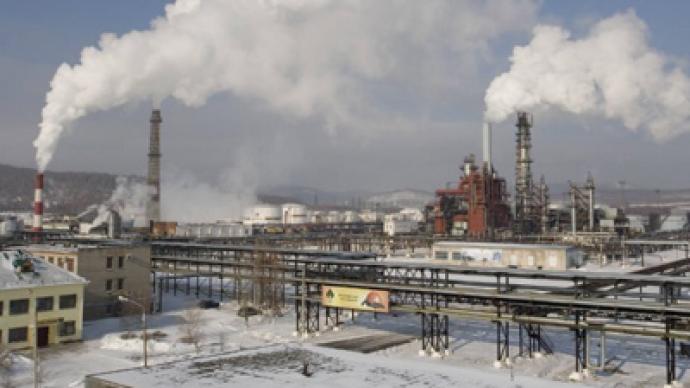 It's good news and bad for Russia's major oil company Rosneft, where revenues were up almost 46% in 2011, and net profit almost 20%. Yet, analysts say this came on back of increasing oil prices, as well as hefty spending on infrastructure.
In the last three months of 2011, the company brought in $92bln, thanks a lot to the oil price rising from $80/bbl to more than $110/bbl. Capital expenditure grew by 48%, with money going to develop extraction and modernising processing plants. The extended investment program has allowed Rosneft to become the world leader in oil extraction, says Vitaly Mikhalchuk, Investkafe analyst. The company also tripled its proven reserves, enough to last for the next quarter of the century. However, this is not as good as the reserves of Russian industry leaders Surgutneftegas and Tatneft. Some analysts are suspicious Rosneft is hiding disappointing results behind the enlarged investment programme. Oleg Maximov from Troika Dialog told RBC daily, "taking into account the good reputation of Rosneft we would not like to believe that the company has started to use capital expenditures like Gazprom does, making sudden alterations to the amount of investments on the basis of changes in its profit and loss statement". Furthermore, experts from Aton Group also pointed out the record sums spent on charity and sponsorship, three and a half times higher than in 2010. Rosneft did not provide more detailed information regarding these expenses, but merely put them down to regional financial assistance and licence fees associated with the 2014 Sochi Olympics.The market reacted negatively to the news and the share prices has fallen almost 7 percent since the results announcement.Rosneft reported under US GAAP.
You can share this story on social media: