TNK-BP posts 1H 2011 net income of $4.54 billion
Published time: 26 Jul, 2011 12:27
Edited time: 26 Jul, 2011 16:50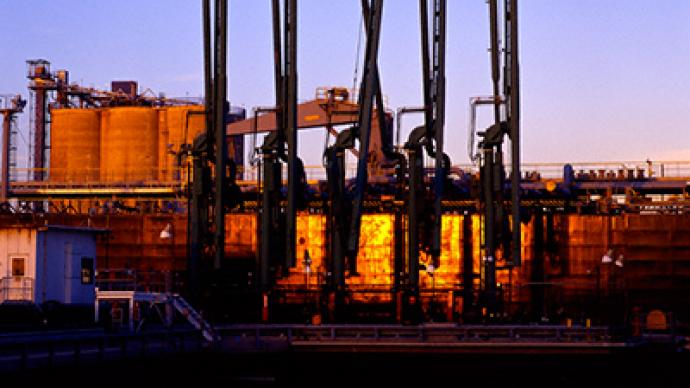 Russian-British oil producer TNK-BP has posted a 1H 2011 net income of $4.54 billion billion under US GAAP.
The net result increased 87% from $2.43 billion in 1H 2010, as 1H EBITDA rose 59% year on year to $7.4 billion, on the back of revenues growing 41% to reach $29.2 billion, which compares with $20.75 billion a year earlier.
The accompanying statement says the net result outpaced EBITDA growth due to relatively flat amortization costs, with revenues growth mostly reflecting increasing oil price for Urals, which was up 42%.
Mikhail Fridman, Executive Chairman of TNK-BP Ltd, was upbeat on the results and said expansion in foreign markets was their priority.
"This was an exceptional first half performance for TNK-BP. Thanks to management's continuous efforts to enhance operational efficiency and further develop our key business streams, the Company was able to deliver robust results. We have increased production, significantly expanded our resource base and nearly doubled net profit for the period. Growing our international business is a key priority for TNK-BP and we've made great progress thus far in 2011 by closing the deal to acquire BP's upstream assets in Venezuela and identifying several additional acquisition targets abroad."
Jonathan Muir, Chief Financial Officer of TNK-BP Ltd, added that
strong financial performance helped the Company to develop its most perspective areas.
"Healthy cash flows from operations allowed us to raise organic capital expenditure by 33% y-o-y to USD 2.2 bn with particular focus on our key growth assets: Uvat, Verkhnechonskoye and Orenburg. Our financial discipline remained strong with good cash flow and successful debt portfolio management giving us the flexibility to pursue strategic inorganic opportunities."