TMK pipes up 1H 2010 production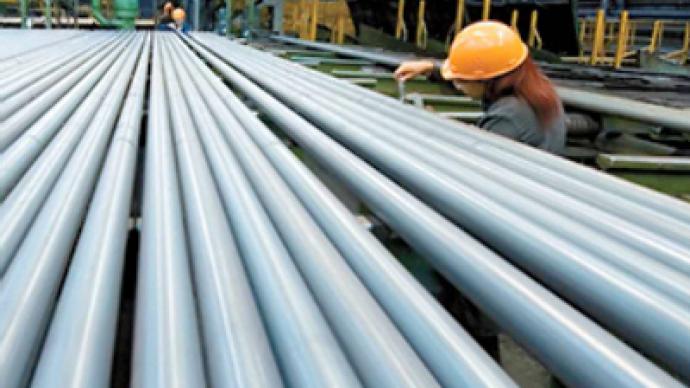 Russian pipemaker, TMK, is putting a horror 2009 behind it with pipe 1H 2010 production up 55%.
1H 2010 production came to 1.86 million tonnes, with welded pipe production up more than 55% year on year and seamless pipe production up more than 38% despite the company's Volzhky plant, home of much of its seamless pipe production, being restricted by an upgrade which will add 300 thousand tones of seamless pipe rolling capacity when completed.
TMK says global demand for its products improved during 2Q 2010 despite shipment volumes being flat quarter on quarter, with the company saying the demand outlook is improving further.
TMK's IPSCO North American division also posted strong production volume increases with 2Q 2010 production up more than 20% boosted by increased activity in onshore oil, a shift to wet natural gas drilling, and the increased unconventional drilling, as well as shale gas exposure. TMK says this has brought production at TMK IPSCO to more than 80% of capacity.

You can share this story on social media: