Time called on Time Warner magazine business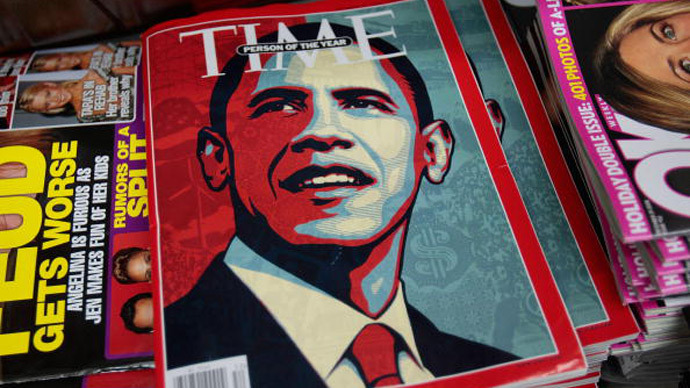 Time Warner has decided to spin off its entire magazine group rather than go ahead with a proposed merge with the Meredith Corporation.
The company announced on Wednesday merger talks have collapsed. Time Warner Inc considered the benefits from a spin-off were greater than the merger with Meredith, the Wall Street Journal says referring to a person familiar with the situation.

"After a thorough review of options, we believe that a separation will better position both Time Warner and Time Inc.," Time Warner CEO Jeff Bewkes said in a statement. "A complete spin-off of Time Inc. provides strategic clarity for Time Warner Inc., enabling us to focus entirely on our television networks and film and TV production businesses, and improves our growth profile."

Meredith Chief Executive Stephen Lacy said "there are natural synergies between our two portfolios; however, we respect Time Warner's decision."

As the result of the spin-off Time Inc. will become a separate public company, The Wall Street Journal reports. CEO Laura Lang will oversee the transition and leave after her successor is named.

Time Warner's decision to get rid of the magazines business comes as the printed magazine industry has been facing a sharp decline in sales and hence a steady drop in advertisers' interest in magazines.

Leaving the magazine industry, Time Warner will be left with film and television businesses to run. The media giant owns Warner Bros. film studio, and several cable channels including HBO, CNN and TNT. Over the past decade Time Warner also got rid of Warner Music and Time Warner Cable among other assets.

A spokesman said Time Warner hasn't yet addressed the question of whether it would drop Time from its corporate name.

You can share this story on social media: