​Tesco clothing line F&F to kick off in Russia in 2014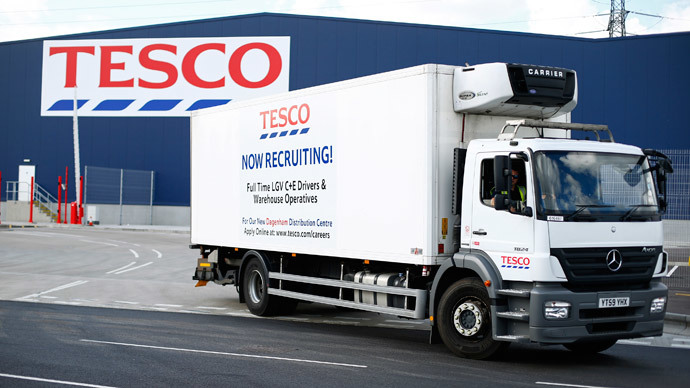 The world's third largest retailer, Britain's Tesco, is planning to expand into the Russian market, opening branches of its F&F clothing line in Moscow and Saint Petersburg.
Tesco intends to tentatively start with five stores this year and a further eight in 2015, as Reuters quoted its sources as saying. However the firm has not yet signed a partnership agreement.
F&F, is a rapidly developing low-cost apparel label that was first launched in the UK and Republic of Ireland in 2001. This week it opened its first stores in the Philippines, increasing its spread to 20 countries, and shipping to 30 countries through its e-commerce platform.
Russia is popular among companies seeking to expand their activity away from more developed markets such as Europe and the United States, buoyed by a rising middle class. World famous apparel brands like Marks & Spencer Group Plc, Inditex SA, Gap Inc, H&M AB are already present in the Russian market.
It's a hard time for an entry into the Russian market, says Yulia Zefirova, a representative of the manufacturer of casual style apparel Sela. "The path of development of the Russian economy after the Olympic Games is unclear. Consumers have crisis expectations. From the other side, there is a hope the rents will fall". F&F is unknown to a Russian customer, but "it's all dependent on how it will perform," she added. "Uniqlo was unknown as well, but the first shop was prosperous"
Two sources told Reuters that F&F will likely open outlets in two large malls in Moscow with a help of Debruss, the Russian franchise operator of UK retailer Debenhams Plc. The opening is scheduled for the fourth quarter of 2014.
The main business activity of Tesco is food retail. The group revenue in 2012-2013 fiscal year was $120 billion (£72.4 billion).
You can share this story on social media: