France's Hollande to slash capital gains tax to attract business investment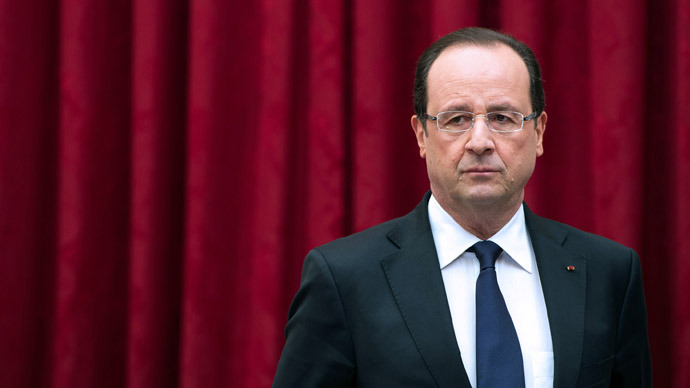 Following protests against France's President François Hollande's tax policies to increase budget income, his administration has announced plans to cut capital gains tax to attract business investment to the country and restore damaged relations.
The French government has admitted that a big increase in capital gains tax on business was a mistake, denying it had anything to do with the exodus of the rich. 

Hollande's popularity has seen its sharpest since his election last May. He is endeavouring to prove his Socialist government is open to reform and wants to reaffirm France's attractiveness for business investment. 
Business leaders were left enraged by the 20 billion euro tax increases in the 2013 budget, and demanded lower taxes and labour costs. At the same time France's eurozone partners are pressing for budget cuts, while households are protesting against austerity.
"The big picture is to give a strong sign that France is a good place to invest and that we are business friendly," Fleur Pellerin, Minister for Small and Medium Enterprises, Innovation and the Digital Economy is quoted by the Financial Times as saying. 
The new plan to cut the tax introduced at the end of last year is expected to be announced at a meeting with entrepreneurs at the Elysée Palace on Monday. 
According to the Financial Times, sources close to the negotiations with the government say the new regime will include enhanced rebates applied after just one year, with up to 85 percent exemptions for those investing in a start-up for over eight years, against today's 40 percent rate. 
The total tax rate for an investor at the top marginal rate exiting a start-up after eight years is due to fall to 24 percent, from more than 40 per cent today.
Hollande is also expected to introduce easier terms of a so-called  "start-up visa" for foreign entrepreneurs and easier access to credit for failed business owners who wish to start over again.
Speaking to reporters from Reuters and Agence France Presse a week before the 1st anniversary of his election the President said he is "aware how serious the situation is."
"It's a president's duty to stay the course and to look beyond today's squalls. It's called perseverance," Hollande said. "People can criticise my decisions, think I am on the wrong track or have not taken the right route, but if there is one thing I am sure of it's that I have taken major decisions for France - many more in 10 months than were taken in 10 years."
"The way the government has listened to us over the past four months has been positive. They realised they made a mistake," Jean-David Chamboredon, a leading figure in Les Pigeons groupe of young French web entrepreneurs told Financial Times.
You can share this story on social media: