Transport tax may be removed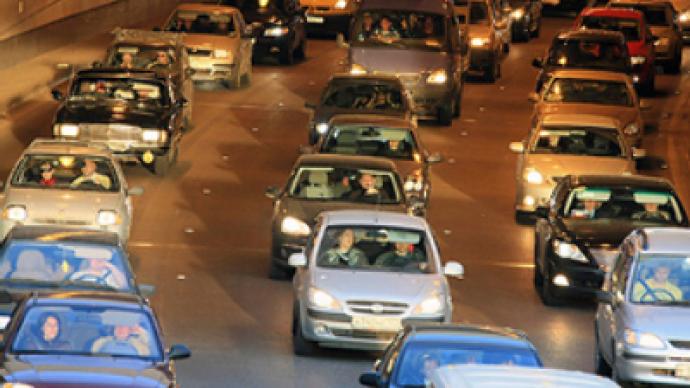 The government is looking at canceling the transport tax and shifting it instead into the price for gasoline, as well as charging for trucks weighing more than 12 tonnes.
Deputy Prime Minister, Igor Ivanov, announced at a meeting of the governmental commission on transport and communications, that some motorists do not drive often but pay the same tax as others.
"Thanks to the reform, costs will now be determined by the amount of fuel consumed."
Ivanov said the duty will become a special tax and will at least partially go into highway funds that will finance the construction and repair of roads. The government recently approved the creation of a federal highway fund on May 19.
Ivanov said the government will make a final decision once the Finance Ministry prepares calculations.
Head of the tax department at the Ministry of Finance, Aleksey Sorokin, said that according to preliminary estimates, to compensate for the abolition of the transport tax, the tax on fuel and lubricants will need to be doubled.
Excise taxes on fuel currently are 3992 Roubles per tonne on gasoline for both 92 and 95 octane grades, and 1188 Roubles on diesel.
Mikhail Turukalov, an analyst at Kortes, told Vedomosti that he believes 92 octane grade fuel could increase by 17%, 95 by 15% and diesel by 7%.
Vedomosti refers to an unnamed employee of a gas company saying that it will not be possible to shift all the costs onto the consumer. "We need to look at each case separately. If the excise tax increase is significant, we may have to sacrifice profitability somewhere," said the unnamed source."
Elvira Nabiullina, Economic Development Minister, said that the government would try "to not allow a sharp increase in gas prices."
You can share this story on social media: