Aeroflot takes dip to soar higher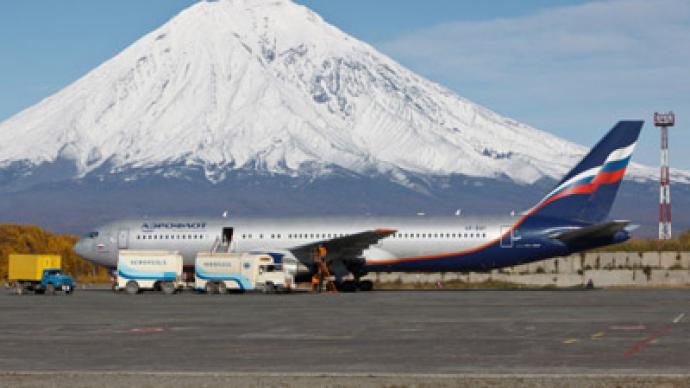 Russia's leading air carrier Aeroflot is going for a market maneuver – intentionally lowering its income next year to boost performance in the long run. It plans to expand its flight network to 17 new locations, and increase flight frequency by 24%.
The Board of Directors sees an 88% drop in net income compared to the first three quarters of 2011. But their press release is optimistic: Aeroflot will be putting its money to good use.
The airline will introduce flights to new destinations such as Guangzhou in China and Alicante in Spain. The flag carrier is also planning to invest 0.2% of its revenues, about 300 million roubles, in research and development to improve safety, flight regularity and service. It expects a 20% growth in overall performance indicators next year.
But apparently most of the planned losses will be coming from airplane purchases. The high-flying company's preparing to sign a contract with Airbus to buy 30 A320 jets worth 2.25 billion dollars (70.74 billion roubles) in total.
Rising fuel prices will also drive losses up, but that's something the company's policies can't affect directly.
The press release was also very positive about this year's figures: it boasted a 23.5% rise in the number of passengers flown, up from 8.53 million to 10.54 million over the first 9 months of this year compared to the same period last year. The passenger turnover over the same period went up by 20.2% from 26.25 billion passenger-kilometers to 31.55 passenger-kilometers. Its seat occupancy percentage was also up by 0.4 percentage points and was an average 78.4% over the aforementioned period. Up to 99% of tickets sold were purchased electronically. The company's performance report for the first nine months of 2011 also showed a 19.85% rise in revenue despite an 8.9% drop in net income compared to the same period in 2010.
Aeroflot is Russia's number one air carrier, having flown over 10 million passengers in the first nine months of this year. Over 50% of the company's stocks are owned by the government.