Synergy posts 1H 2010 net profit of 796 million roubles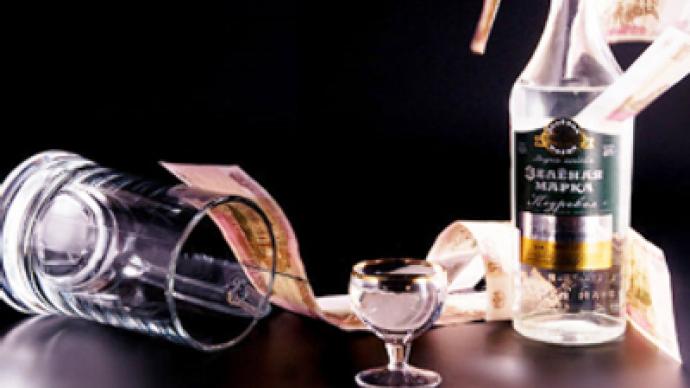 Russian vodka distiller, Synergy, has posted a 1H 2010 net profit of 796 million roubles under IFRS.
The net result is up 56% from the 512 million rouble net profit of 1H 2009, with 1H EBITDA rising 12% year on year to 1.572 billion roubles, as 1H revenues climbed 14% year on year to 8.879 billion roubles.
The company said the results reflected the Russian economic rebound, coupled with the impact of Synergy's revised distribution strategy, introduced during 2H 2009. Synergy CEO, Alexander Mechetin highlighted the July signature of an exclusive production and distribution of the Veda premium brand, as well as the launch of Synergy's Belugua brand in Asia as underpinning a buoyant outlook.
"We proceeded in improving the quality of own distribution. Since the launch of the new distribution strategy in the second half last year we expanded distribution sales force by more than 500 people including dedicated sales team. In the first half of 2010 we implemented new motivation system for the distribution sales force together with a program that allows us to better track the shelf placement of our brands across the country."

Nikolay Belokopytov, Chief Financial Officer added that the increased revenues also reflected an increased focus strong marketing campaigns during the half, and that the bottom line had been supported by reduced interest on debts.
"On the bottom line, our net income for the first half of 2010 was RUB 796 million that is 56% higher the number reported for the same period last year as a result of reduced financial cost as an effect of decreased average interest rates on borrowings. In line with our debt management strategy we continue optimization of our debt portfolio directed at reducing the cost of debt and improving its maturity. As of June 30, 2010 the financial costs reduced by 42% to RUB 365 million comparing to the same period last year driven by the reduction of the weighted average annual interest rates on credits that went down to 12%. As of September 2010 the weighted average annual interest rates on credits went further down to 10.3%."

You can share this story on social media: