Crisis contagion: Swiss economy gets closer to recession amid global slowdown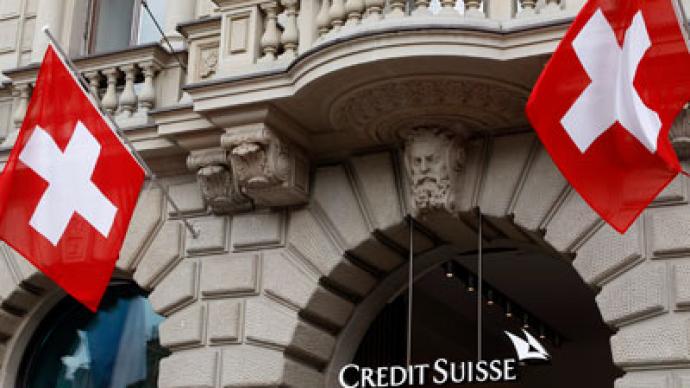 Switzerland has found itself on the brink of slipping into recession, as the country's economy saw an unexpected contraction in the second quarter.
The latest statistics released on Tuesday showed Switzerland – which seemed to be the last outpost of stability in Europe -is slowing down together with the rest of its European neighbors.
Compared with a year earlier, the Swiss economy still managed to expand by 0.5%, but it contracted 0.1% from the first quarter.
The Swiss National Bank has been successfully minimizing the risks of recession and deflation by capping the value of the national currency and until now, the Swiss economy's relatively stable performance kept the Swiss franc at 1.20 per euro, allowing the country's high-value export industries to remain competitive. Hundreds of billions of francs were sold for euros, pushing Switzerland's foreign exchange reserves to nearly 70% of annual output in July. SNB Chairman Thomas Jordan confirmed his intention on Monday to defend the 1.20 limit, saying any new rise in the franc would pose a major threat to the economy.
However ties with the Eurozone are too close for the small country to remain completely safe – with decreasing exports to Switzerland's biggest trading partner, the eurozone. The SNB, the Swiss central bank had forecast a slowdown in GDP growth, saying it will be 1.5% by the end of the year.
Fears the contagion is spreading outside the crisis-hit Eurozone, affecting other economies mounted again on Monday when purchasing managers' indexes globally showed significant contraction in manufacturing activity. In Sweden, manufacturing activity hit a three-year low in August and unemployment rose.  Most Asian countries, including China, also saw their PMI shrinking: the manufacturing sector performance was hurt by purchasing inactivity by Western markets.
Growth in US manufacturing also remained sluggish in August as exports declined for a third straight month and businesses were slow to add new workers, as slow or even negative growth in Europe sapped foreign demand for US products, a survey showed on Tuesday. The final Markit US Manufacturing Purchasing Managers Index was at 51.5 this month, below a preliminary estimate of 51.9.