Swiss defend banking secrecy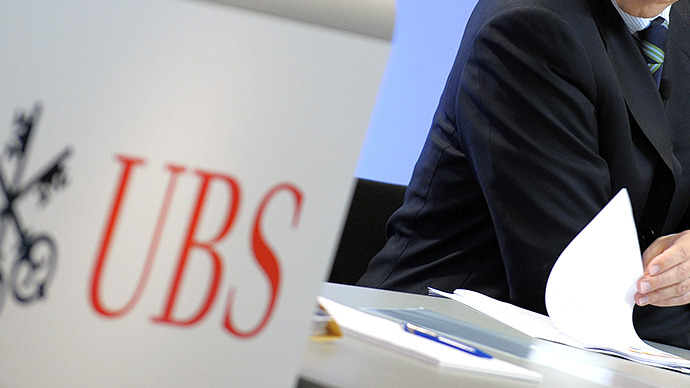 Switzerland will not follow Luxembourg' s lead and release banking information to EU countries.
President Ueli Maurer told reporters on Sunday he saw "no need to change strategy" after Luxembourg announced its plan to ease their banking secrecy practices.
Swiss Finance Minister Eveline Widmer-Schlumpf delivered a similar message, emphasizing Switzerland's independence from the EU.
"We are not part of the European Union and decide independently. But obviously, we also have to find a solution with the EU," Widmer-Schlumpf told Swiss newspaper Finanz und Wirtschaft on Saturday.
Luxembourg Prime Minister Jean-Claude Juncker announced Wednesday that starting in 2015, the country would share personal bank account details of EU citizens, which will bring to light any illegitimate business or money laundering. Juncker hopes this new regulation will foster greater transparency in the banking industry as well as minimize tax evasion.
The 'Swiss bank account' has recently come under fire, as the EU and US lead a campaign against untaxed funds, but Swiss officials continue to refuse an automatic exchange of information.
Many foreigners profit from the policies of Swiss banking, making it a desirable destination to stash untaxed money. President Maurer believes account information is 'comparable' to medical confidentiality, and should remain private.
"The state must absolutely respect the private sphere," said Maurer.
Like Luxembourg, Switzerland is a banking economy, but Swiss officials don't feel it should be forced to comply with EU measures. American and Asian financial centers have also rejected the automatic exchange of information as "not the best option to combat tax evasion," instead advocating the Swiss model of the flat tax.
"The banking center's strength also has to do with Switzerland's political stability, its reliability and its credibility."
Swiss officials have reached a unifying consensus that the financial center will not adopt any of the banking secrecy policies of their EU neighbors.

It is "dangerous time for Switzerland (but) unlike Luxembourg, Switzerland is not part of the EU," said Maurer.
When the IMF announced the Cyprus bailout package, managing director Christine Lagarde asserted the crisis was driven by the bloated banking sector, which exceeds the country's GDP by a factor of 7- and for this reason, was 'unsustainable'. Luxembourg's banking sectors exceeds its GDP by a factor of 23.
Cyprus isn't the only country in the EU with a grossly disproportionate banking sector. Austria, Luxembourg, and Malta also have big banking sectors, relative to their GDP.
Luxembourg is the largest international private banking sector in Europe and home to over 150 banks, including the European Investment Bank- a financial institution of the EU. Along with Austria, it has often been referred to as one of the Eurozone's biggest champions of banking secrecy.

A founder member of the euro, Luxembourg will now 'open' information on its assets, which total more than $1 trillion, to other EU member states.
You can share this story on social media: