Share the wealth: Swiss to vote on unconditional minimum wage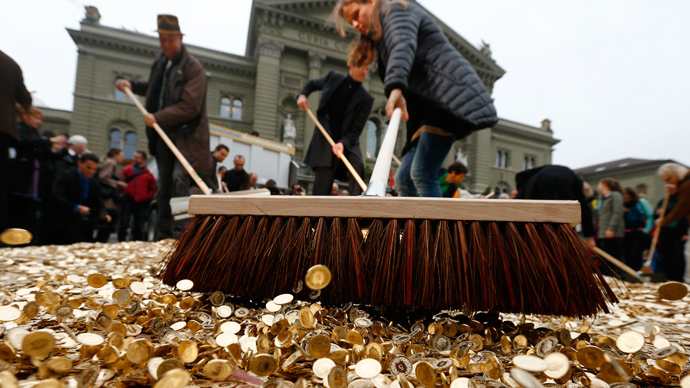 Per capita Switzerland is one of the richest countries in the world, and voted 'no' to a maximum wage for execs in November, but early next year will vote on a $2,800 basic income for every adult, employed or unemployed.
Socialists, Marxists, and Communists alike have proposed some form of 'universal wages', but Switzerland will become the richest country to take the idea to a vote.
A petition led by the youth section of the Social Democrats has gained more than 120,000 signatures in support of a minimum disposal household income of $2,800 (2500 Swiss francs) per month for every legal adult resident.
Since the salary would be paid by the state, conservatives worry it will deplete resources that provide welfare payments and pensions.
On November 24, 65 percent of Swiss voters rejected the so-called 1:12 referendum, which sought to limit the wage of top executives so they don't earn more in a month than lower paid employees do in a year.
Officials feared, if approved, the pay ceiling would have forced multinational companies to relocate outside the country, weakening the national competitiveness in attracting top companies and bosses.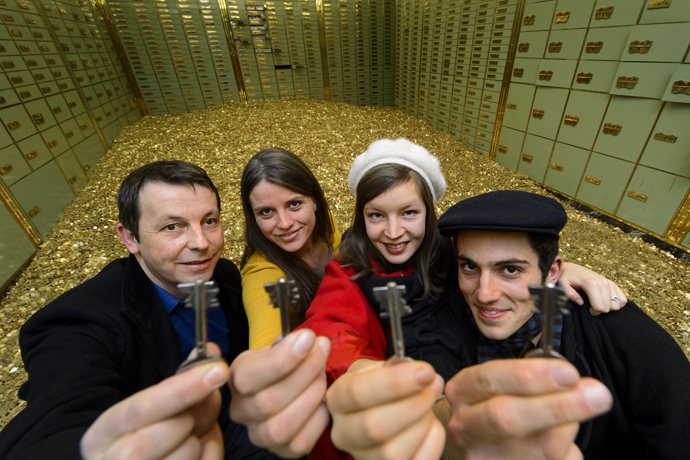 Highest monthly wage
Switzerland already has the highest average monthly wage in Europe, which was $7,765.5 in 2011, according to UN data.
Presently, there is no minimum wage in Switzerland; this will also go to a referendum in the New Year.
In 2010, the 10 percent of the workforce with the lowest salaries earned a monthly salary of roughly $4,400 (4,000 Swiss francs) according to the Swiss Trade Unions Association. The inequality pay ratio in Switzerland is 1:194.
The fair pay sentiment that has swept through Europe has gained traction in Switzerland, where this year they have already held two referendums on limiting executive pay and 'golden parachutes'.
Many blame bankers for the financial crisis, for building up speculative investment bubbles and not contributing to the real economy. Anger surged when some of the biggest banks, like UBS, continued to pay bosses big bonuses while simultaneously reporting massive losses.
Switzerland is home to at least five of Europe's top 20 paid executives, Bloomberg News reports.
Under Swiss direct democracy, citizens can bring about popular proposals as long as they gather the needed 100,000 signatures to initiate a public vote.
You can share this story on social media: