Svyazinvest posts FY 2008 Net Profit of 25.8 billion Roubles
Published time: 20 Jul, 2009 07:58
Edited time: 20 Jul, 2009 11:58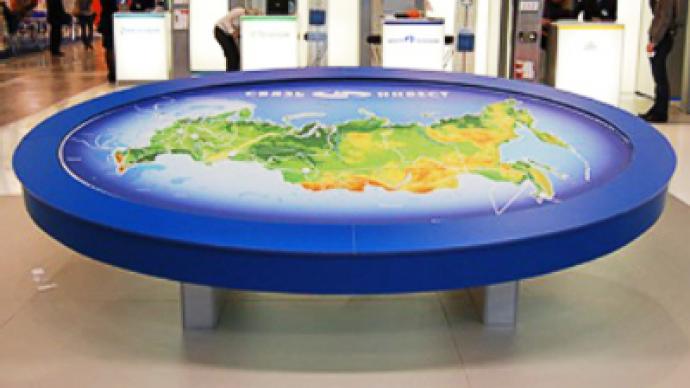 Russian telecommunications holding, Svyazinvest, has posted a FY 2008 Net Profit of 25.8 billion Roubles under IFRS.
The bottom line was down 14% on the FY 2007 Net Profit of 30 billion Roubles, with pretax profit falling 17.7% to 35.3 billion Roubles, despite a 7.6 % increase in Revenues to 264.4 billion Roubles.

The company attributed the net result to foreign exchange losses, reflecting the devaluation of the Rouble against the US dollar, with Svyazinvest reporting a 5.6 billion Rouble foreign currency loss compared with a 1.1 billion Rouble foreign currency profit in 2007.
Svyazinvest CEO, Evgeny Yurchenko, said the results underlined the importance of diversification.
"It's necessary that the companies of Svyazinvest Group will not only keep on developing as successful business units but also reach a quality new level. It's also important to increase the share of Svyazinvest in the clue segments of the telecommunication market, to go on with its diversification, to make its subsidiaries more efficient and pass the financial crisis with no pain. And, of course, in the current crisis of trust in the world markets of capital it becomes exceptionally important to build long-term relations with the main players in the telecommunication market, representatives of investment society, Mass Media and consumers of telecommunication services."