Strauss-Kahn rises: Scandalous Ex-IMF head comes to work for Russian bank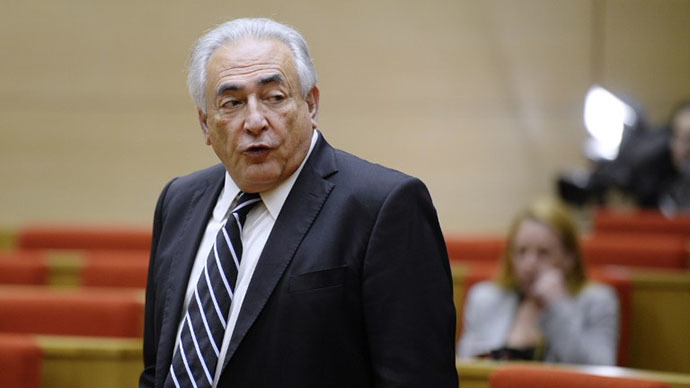 Ever since fending off charges of sexual misconduct, Dominique Strauss-Kahn has been flying under the radar. Now the scandalous former head of the IMF has re-emerged in a supervisory board of the banking subsidiary of Russia's state-oil company Rosneft.
The appointment is thought to be one of Strauss-Kahn's few job offers since 2011, when he was arrested in the United States after being accused of sexually assaulting a maid in a New York City hotel. After an investigation that adorned tabloid covers, prosecutors dropped the charges against Strauss-Kahn because of concerns over the maid's credibility. 
Strauss-Kahn's lawyers eventually reached a settlement with Nafissatou Diallo, the hotel maid, whose work uniform contained Kahn's DNA. The publicity forced him to resign from the IMF. 
French police later detained Strauss-Kahn in 2012 in connection with his involvement in a supposed prostitution ring. Strauss-Kahn admitted that he attended parties were prostitutes were present, but claimed he was unaware of their profession.
The Russian Regional Development Bank announced the hiring in a regulatory filing Friday. Measured by assets, the bank's size is ranked No. 64 in Russia, although Vendomosti, a Russian business news outlet, speculated that Strauss-Kahn's newfound presence is designed to inspire foreign interest.
If that's the case, the Russian Regional Development Bank might be difficult to take seriously because "an American company might thank that because of his sexual reputation he is actually a liability," a Moscow banker told the Times.
Strauss-Kahn was previously employed at a consulting firm called Parness, and has denied any memory of the events that led to the 2011 sexual assault allegations.