Market Buzz: Pessimism in Europe, US and China ready for comeback?
Published time: 25 Oct, 2012 05:54
Edited time: 25 Oct, 2012 09:57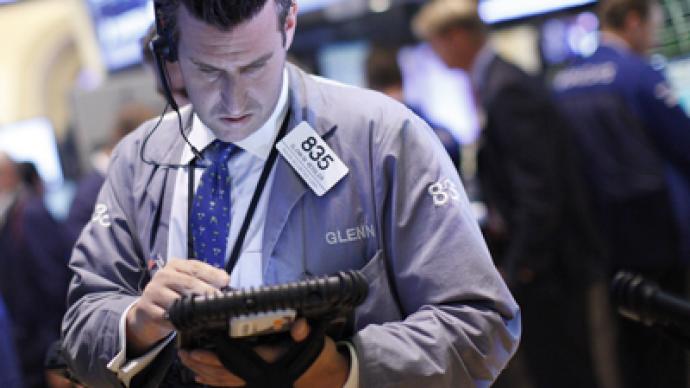 World stocks will likely continue current trends on Thursday, reflecting mixed economic data. European markets suffered their worst October in 3 years, but the US and China offered hope that the world's biggest economies are poised for a comeback.
Global investors will watch for a US government report on the country's durable goods orders for September, set to be released later Thursday. Economists expect the data to show further improvements, following a report released on Wednesday showing a rise in new home sales. The housing indicator reached an annual rate of 389,000 last month – a two-year high.
The US Federal Reserve announced no new steps at the end of its two-day meeting Wednesday, but many economists believe the Fed will unveil plans for more assistance after its last meeting of the year on December 11 and 12. Fed reports show the US economy as expanding moderately, but with continuing slow growth and high unemployment.
Russian markets traded mixed on Wednesday, as the RTS gained 0.43% to finish at 1,462.96 and the MICEX lost 0.25% to stand at 1,451.61.
Asian stock markets rose Thursday as investors eyed possible improvements in the Chinese economy.
Japan's Nikkei 225 index rose 0.6% to 9,007.88. Hong Kong's Hang Seng added 0.2% to close at 21,800.59. South Korea's Kospi inched marginally higher to 1,915.11 and Australia's S&P/ASX 200 gained 0.3% to end at 4,518.20.
A key survey of Chinese manufacturing rose to a three-month high in October, easing concerns that China might experience an abrupt economic crash rather than a gradual slowdown. The survey released Wednesday showed that industrial production continues to shrink, but not as sharply as in the past.
"There are positive signs pointing to further gains ahead, with new orders improving and manufacturers finally reporting that they are running down inventories of unsold goods," analysts at Capital Economics said in a market commentary.
Stocks on Wall Street fell Wednesday, but not as steeply as the day before. The Dow Jones fell 0.2% to 13,077.34. The S&P 500 lost 0.3% to end at 1,408.75. The Nasdaq shed 0.3% to close at 2,981.70.
More gloomy economic data emerged in Europe, as a main indicator of business activity for the eurozone fell to a 40-month low in October. The downturn was coupled with worsening investor sentiment in Germany – the region's economic powerhouse.
In spite of the dismal reports, stocks in Europe managed modest gains on Wednesday. Britain's FTSE 100 and the German DAX climbed 0.1% and 0.3% respectively, while France's CAC 40 edged up 0.6%.