Standard Chartered pays $340mln fine for Iran money laundering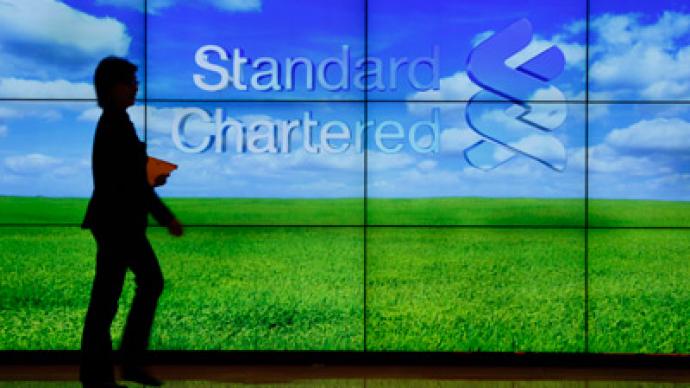 British bank Standard Chartered has agreed to pay $340 million to New York's bank regulator to settle an investigation over money laundering linked to Iran.
The deal with New York Superintendent of Financial Services Benjamin Lawsky followed allegations Standard Chartered's New York branch hid 60,000 transactions with Iranian clients worth $250 billion over the last decade, providing authorities with false information. The regulator claimed the UK bank has been acting like a "rogue institution", violating US sanctions against Iran. Lawsky also called for its license to do business in New York to be revoked.With the case settled, Standard Chartered averted a hearing over the license that was due later on Wednesday in New York. Its CEO Peter Sands travelled to New York to take part in the hearing.  The decision cheered investors, pulling the bank's shares up in Hong Kong.Standard Chartered has admitted that only $14 million of the $250 billion in transactions violated US federal regulations. The London-based bank has also assured it will cooperate with the other US authorities, probing alleged money laundering.Currently the US Treasury, the Federal Reserve and the Justice Department are separately investigating the bank's Iran-linked transactions. "Our investigation continues. The Treasury will continue working with our regulatory and law enforcement partners to hold Standard Chartered accountable for any sanctionable activity that occurred," the Treasury spokesman told AFP.Standard Chartered fell into line with a dozen other international financial institutions, which paid fines for doing business with states such as Iran and Cuba. In 2010, Barclays Plc paid $298 million to settle an investigations with federal and New York authorities.Lloyds Banking and Credit Suisse have agreed to pay $350 million and $536 million, respectively, while ING Bank NV paid a settlement of $619 million.