Spain's solar industry to collapse as govt introduces draconian profit caps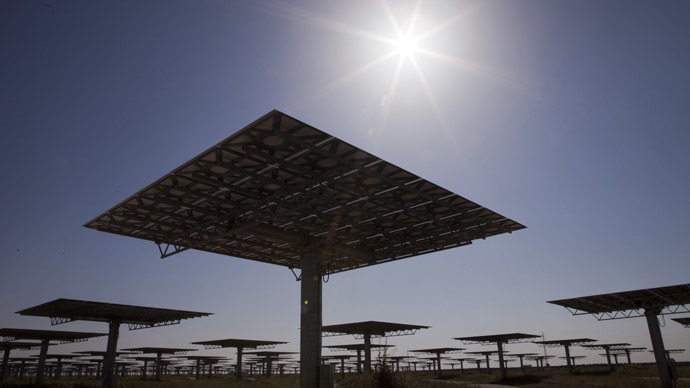 One of the main producers of renewable energy in Europe, Spain's solar industry, is edging toward bankruptcy. Producers say they'll be unable to repay credits after the government's decision to cut subsidies. Banks will suffer and jobs will be lost.
Energy Minister José Manuel Soria has introduced a new compensation plan for calculating levels of "reasonable profitability" for renewable-energy production, distribution and transportation. It will reduce payments to companies serving the nation's electrical system by up to 2.7 billion euro annually. It's hoped the move could help cope with the electricity system deficit that has been growing since 2005 and now exceeds 25 billion euro.

To sap the annual deficit, which has been estimated by the government at 4.5 billion euro this year, Spain is set to raise consumers' electric bills by about 3.2 percent starting from August, contributing about 400 million euro in extra revenue for the system this year and 900 million euro next year, the Wall Street Journal reports.

Experts are warning that with the increased levies on self-consumed solar energy so high many households will have to pay more for the electricity they generate themselves than they would for regular grid power. 
The main trade association for Spain's electric utilities which distribute most the country's electricity said "the cuts will compel our member companies to undertake a drastic reduction in jobs and review their investments in Spain," Asociación Española de la Industria Eléctrica (Unesa) warned.

Spain has over 4GW of installed capacity. For several years the government reportedly pushed electricity retailers to pay above-market, unaffordable prices to renewable-power producers.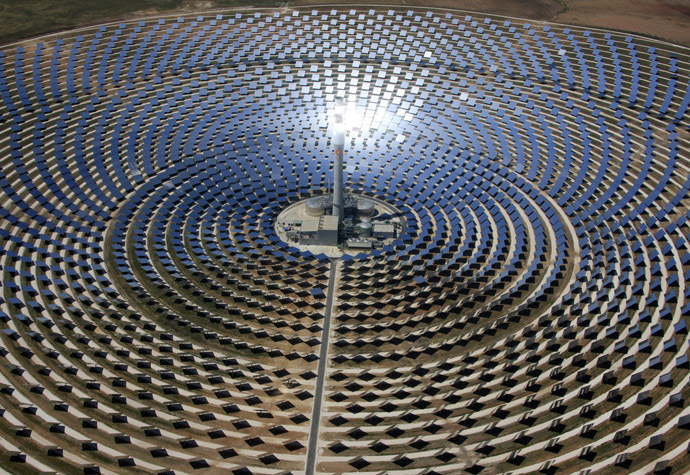 Big subsidies triggered a boom in solar-power installations that, according to the Wall Street Journal, far exceeded official government targets. Between 2006 and 2012, when renewable-energy output doubled, Spain boasted the fourth-largest such industry in the world, according to the Economist.

In 2012 clean energy subsidies in Spain hit 8.6 billion euro, nearly 1 percent of GDP. To fund the expansion, Spanish banks lent the solar-energy companies nearly 30 billion euro. Potential loan defaults could worsen the already heavy burden on Spanish banks. The government is said to be in talks with banks to forestall bankruptcies, with five of the biggest utilities saying the new reforms will jointly cost them 1 billion euro a year.

With the new plan brought into action, the government has capped profits for the solar energy sector at 7.5 percent before tax to 5.5 percent after tax. Spanish trade associations have been shocked by the decision saying the new rate is less than the rate that industry insiders are able to borrow at, leading many to "bankruptcy because they won't be able to repay the credit that financed them."

According to the energy minister, "this reform is not wedded to any part of the electric sector."

"We did what we had to do," Soria said.