Spain's economy hit harder than thought, and will use €60bln to aid banks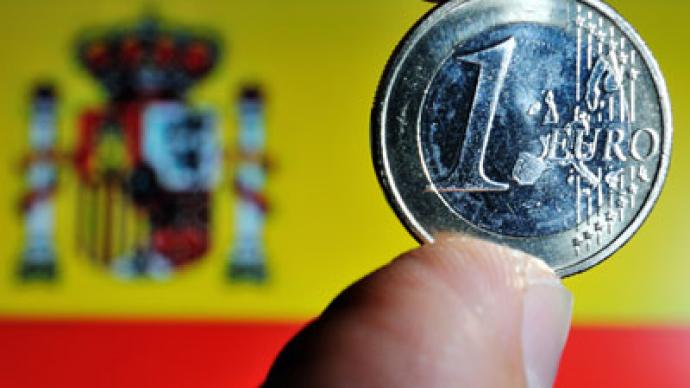 Spain's economy performed worse in 2011 and 2010 than previously reported, the National Statistics Institute said on Monday as the country struggles to shake off the recession and avoid a sovereign bailout.
Newly released data shows GDP grew a modest 0.4% in 2011 instead of 0.7 % as exports and consumer demand were weaker than earlier estimated. In 2010 the economy contracted by 0.3% instead of 0.1%. Estimates of an economic slowdown of 3.7% in 2009 and 0.9% in 2008 remain unchanged. The government expects the economy to shrink further over the rest of the year and the next.The amended figures come at the start of a busy week for Spain as it tries to avoid a sovereign bailout with the country entering its second recession in three years. Prime Minister Mariano Rajoy will hold talks with European Council President Herman van Rompuy on Tuesday and meet with French President Francois Hollande later in the week. Rajoy's government will also raise Spain's sales tax from 18%to 21% this week in an attempt to bolster tax revenues.The country's Finance Minister Luis De Guindos, said in an interview with the International Herald Tribune that he doesn't expect a deep recession in Spain which would prevent the government from meeting its tax revenue targets. De Guindos also said that he expected Spanish banks to use about 60 billion euro of the 100 billion euro in aid provided by its 16 eurozone partners in June.The Spanish Treasury will also offer 2.5 billion euro to 3.5 billion of three-month and six-month treasury bills, or letras, at auction on Tuesday. The country's borrowing costs have soared on persistent concerns that it would not be able to manage its finances. Those borrowing rates fell back down in recent weeks on hopes the European Central Bank will step into the markets to lower them.On Friday the Cabinet may also approve a decree giving its central bank the power to intervene quickly if banks are deemed to be shaky.
You can share this story on social media: