Eurozone ministers approve Spain's bailout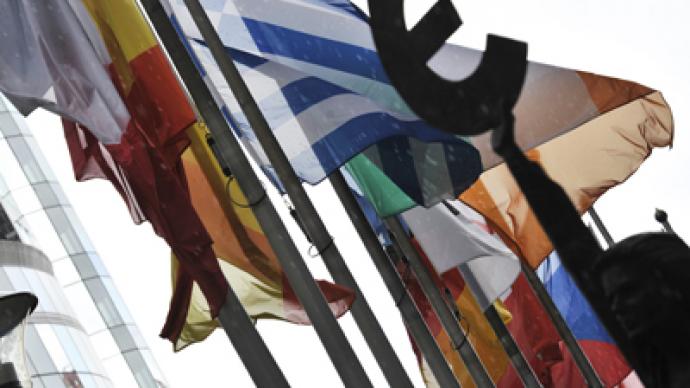 Eurozone finance ministers have approved a deal to lend up to 100 billion euro to Spain so it can recapitalise its banks.But the exact size of the loan will only be disclosed in September,
Ministers will agree on the terms of the aid with Spain, which will be fully disbursed by the end of 2013.But before Spain can decide exactly how much money it needs, it must first see the results of in-depth audits of its banking sector, which is struggling to shake off bad property loans."The plan is to formally endorse the draft as it stands," one eurozone official said it would happen during a conference call, which is due to begin at 6 a.m EDT."All the rest will come later in the year, with the results of the bank-by-bank stress tests in September clarifying recapitalization needs and paving way for restructuring plans to be drawn up in October."The bank bailout, together with fresh austerity measures and looser fiscal targets agreed with Madrid, are aimed at avoiding a full sovereign bailout the eurozone can barely afford.Parliament approved on Thursday a package of 65 billion euro ($80 billion) spending cuts and tax hikes which are likely to deepen the recession already gripping Spain.Meanwhile public discontent is growing with hundreds of thousands of Spaniards marching against the center-right government's latest measures on Thursday evening. It follows more than a week of demonstrations across the country.Madrid expects 30 billion euros in a first tranche of money that will be available immediately for state-rescued banks that urgently need funds.The money for the capital will be provided by the eurozone's temporary rescue fund, the European Financial Stability Facility (EFSF), a 440 billion euro fund set up in 2010 that has about 250 billion euro left, not counting the money for Spain.The EFSF has already been used to bail out Greece, Ireland and Portugal, making Spain the fourth eurozone nation to receive emergency aid. The EFSF loans to Madrid will have an average maturity of 12.5 years and a maximum of 15 years, with interest rates of between 3 and 4%.
You can share this story on social media: