Massive North Caucasus ski resort planned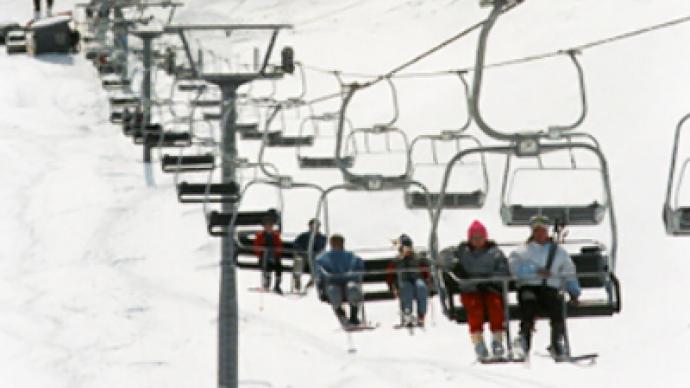 A ski resort in Russia's Northern Caucasus with a price tag of around 450 billion Roubles is attracting its first investors which may include Credit Suisse and Invest AD of the United Arab Emirates, reports Vedomosti.
Named 'Altitude 5642', it will include five resorts and is expected to take up to 10 years to complete. Earlier President Medvedev had ordered the project to be developed, with head of the project working group, Akhmed Bilalov, saying that tax and land allocation agreements will be signed with the North Caucus regions.
"This will be a single project with uniform safety standards."
The government is expected to pitch in around 50-60 billion Roubles and is counting on the tourist flow to the region to increase up to 5-10 million people a year. The current number is around 1 million.
Bilalov added that a "financial model" has been created to attract investment from banks and other possible investors, which also include Sberbank and VEB.
"To attract their interest, the payback period should be no more than 7-10 years."
VEB chairman, Vladimir Dmitriev, said that they created a joint venture with Canadian company SNC-Lavalin Int. and plan to use their experience and competence "to ensure the entire cycle: starting from the design and finishing with the proper use of funds with technical control and expertise."
Intourist president, Aleksandr Artyunov, said safety will be the most important question in the region, and ensuring it will mean more investors.
"Aside from that, we also need state support, we need the project to be funded by VEB, Sberbank. Investors will come if the their investment will be for a period of 15-20 years with 5-7% rate. Indeed, periods for such projects are usually 10-15 years."
You can share this story on social media: