Sistema posts 2Q 2009 Net Profit of $246.2 million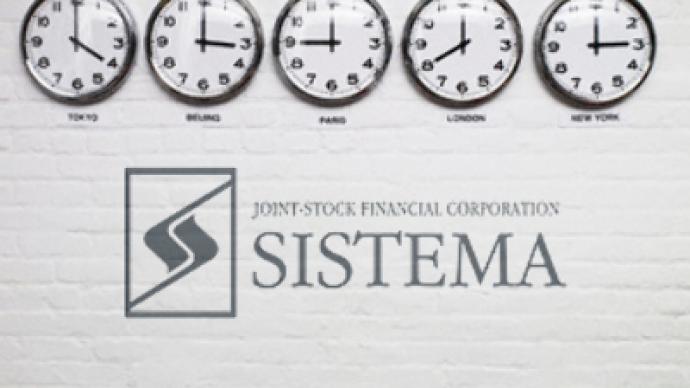 Russian consumer services conglomerate, Sistema, has posted a 2Q 2009 Net Profit of $246.2 million under U.S. GAAP.
The bottom line is down 11.2% from Net Result of $ 277.3 million in 2Q 2008, with OIBDA declining by 20.3% year on year to $1.2 billion, despite Revenues rising by 3.5% to $4.24 billion from $4.11 billion a year ago.
However, quarter on quarter results show a far better performance, with a Net Profit of $246.2 million being a sharp turnaround from $395.5 million Net Loss in the 1Q, OIBDA up 37.7%, and Revenues increasing by 56.0%.
The company attributed its good quarter on quarter results in 2Q 2009 to the consolidation of the Oil & Energy business unit, which boosted the share of the energy business unit in the Group's revenues in 2Q 2009 to 43.8% from 24.4% and 20.2% for the 2Q 2008 and the 1Q of 2009 respectively, while poor year on year performance of OIBDA was caused by the appreciation of the US dollar against the local currencies.
Leonid Melamed, Sistema's President and CEO, was upbeat commenting on the results and said integration and further expansion, coupled with boosting efficiency, would remain the company's priorities.

"In the second quarter of 2009, Sistema Group has delivered a set of results, which demonstrate the resilience of our businesses when faced with challenging market conditions and the effectiveness of undertaken measures to optimise our operations. The goal is to fully realise our growth potential. We remain focused on implementing our key tasks: the integration of telecommunications assets and the strengthening of our leadership position within the industry; further increase in the operating efficiency of our oil companies and the creation of an attractive investment asset; the minimisation of the impact of the crisis on our consumer sector companies, including through search for strategic partnerships; as well as the expansion of opportunities for private-state partnerships and effective participation in national scale projects."
You can share this story on social media: