Sistema posts FY 2008 Net Income of $62 million after $713 million 4Q hit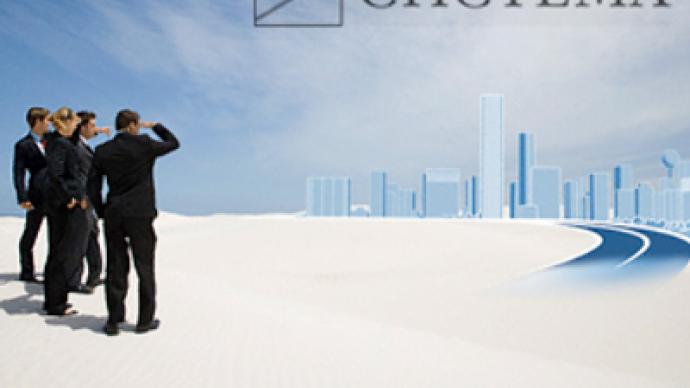 Russian industrial conglomerate, AFK-Sistema, has posted a FY 2008 Net Income of $62 million under U.S. GAAP.
The FY bottom line was slashed by more than 96% from the $1.57 billion Net Income posted for FY 2007, despite FY 2008 OIBDA rising by 11% year on year to $5.48 billion, with FY 2008 Revenues coming in at $16.67 billion, up 24.3%.
The FY result reflected a torrid 4Q for the company which has operations in the telecommunications, high-tech, oil and energy, radio and aerospace, banking, real estate, retail, mass-media, tourism and healthcare sectors, showing the impact of Russia's economic slowdown. Sistema posted a 4Q 2008 Net Loss of $713.9 million, compared with a Net Profit of $466.8 million for 4Q 2007, with 4Q OIBDA down 39% year on year to $873.2 million, on 4Q 2008 Revenues of $4.01 billion, down 3.4%.
The company attributed the 4Q loss to a $794.8 million foreign exchange hit, a further $239.4 million of non-cash impairment losses on assets, and a $162.5 million provision for doubtful debts.
Away from the 4Q hammering the company described the FY results as 'healthy' with rises in FY Revenues and OIBDA and reductions in expenses. Sistema's core telecommunications unit posted a 23% increase in FY Revenues and a 5% year on year 4Q Revenue rise, on the back of a 'robust' performance by MTS, and the Banking and Consumer Business Units posted 76% and 40% increases in FY Revenues.
President and Chief Executive Officer, Leonid Melamed, noted the efforts the company has made to reduce costs, along with Revenue growth as the positives.
"Sistema demonstrated strong revenue and OIBDA growth in 2008, both at a Group level and across our business units. Despite the challenging market conditions, our core businesses reported strong operating and financial results. We had already introduced and begun implementing a programme to increasing efficiency levels across the Group prior to the downturn. As a result, our key businesses have increased their profitability levels and maintained or strengthened their leading positions in their respective markets.
The cost optimisation programme has already saved a total of approximately US$ 700 million. Part of our dollar-denominated debt has also been converted into roubles, with the share of ruble-denominated loans increasing year on year from 20% to 35%. This has reduced our dependence on foreign exchange fluctuations. In addition, our capital investment programmes have been reduced by US$ 700 million. We continue to actively manage our investment portfolio and to focus on projects that generate attractive returns on invested capital and healthy cash flows."

Speaking to RT, Melamed added that despite the slump in the bottom line, he remained optimistic, and thought that the Revenue and Operating income boosts showed the company was being well managed through the crisis.

"The results are quite optimistic. Overall we grew by 24% on the Revenue side, and more than 11% on the OIBDA side. Of course we have been affected in the 4th quarter by the macreconomic events, and they resulted in some decrease in the Net Profit of the group. But, I believe that we've demonstrated all of the relative numbers that show that the group being effectively managed during the macreconomic turbulence."







You can share this story on social media: