Sistema posts 3Q 2010 net income of $182.7 million
Published time: 9 Dec, 2010 09:35
Edited time: 28 Dec, 2010 13:59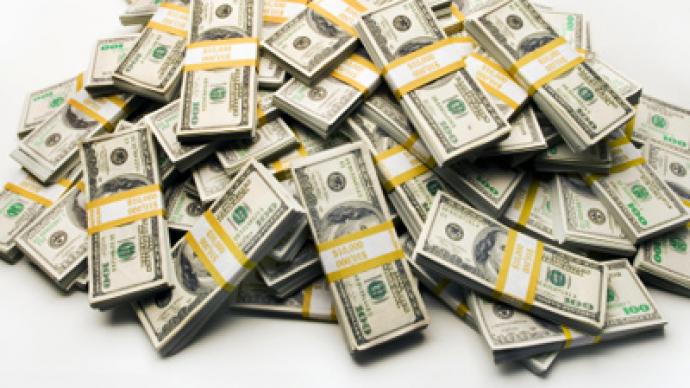 Russian industrial conglomerate, AFK Sistema, has posted a 3Q 2010 net income of $182.7 million under US GAAP.
The net result is down 89% from the 3Q 2009 net income of $1.684 billion, with 3Q OIBDA down 40.3% year on year to $1.877 billion, despite a 36.9% year on year increase in revenues to $7.302 billion.
The company noted the 3Q 2009 figures were enhanced by the acquisition of Bashneft and that the 3Q net income was up 26.9% quarter on quarter, with revenues up 5.6% quarter on quarter.
Sistema CEO and President Leonid Melamed said the figures indicate a continuing economic rebound in Russia, boosting revenues from Sistema's telecoms unit, with continued production increases from Bashneft adding to the outlook.
"We are pleased to report strong quarter on quarter growth in our results, adding to our positive performance in the first nine months of the year. In our Telecoms business unit, the third quarter was characterized by our continued efforts to consolidate our telecoms assets and create an integrated market leader. MTS reported good revenue growth reflecting the strengthening of the Russian economy. Operating results for our oil & energy business unit continue to improve, as Bashneft produced its sixth quarter of consecutive increases to production from our acquisition in 2009. Notably, the recovery we witnessed in the second quarter in our Consumer businesses was sustained in the third quarter, which showed double digit revenue growth and a turnaround in net profitability. In the Technology & Industry business unit we continued to grow our OIBDA margin despite a slight reduction in revenues.
Sistema continues to meet its key strategic goals. Of note is the partnership with the RussianState ivia their investment in our Indian telecom business SSTL and streamlining of our portfolio with our partial sale of Intourist to Thomas Cook and sale of equity in Detskiy Mir-Center to Sberbank. In 2011 we plan to focus on improving returns in our entire asset portfolio while searching for new value enhancing opportunities in line with our 2i plus strategy."