Sistema posts FY 2010 net income of $918.7 million
Published time: 28 Apr, 2011 08:36
Edited time: 28 Apr, 2011 13:30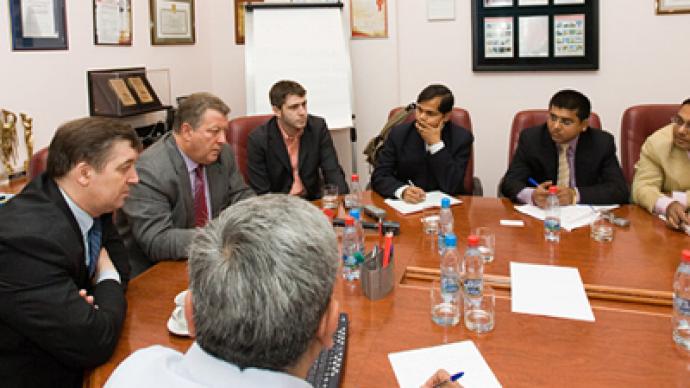 Russian technology, consumer, energy and financial services conglomerate, Sistema has posted a FY 2010 net income of $918.7 million under US GAAP.
The bottom line was down 44.1% from the $1.6 billion net profit posted for FY 2009, with FY 2010 OIBDA increasing 8.6% year on year to $7.3 billion,on the back ofFY revenues rising 49.9% to $28.1 billion.
For 4Q 2010 Sistema saw net income jump 152.7% year on year to $447.3 million, with 4Q 2010 OIBDA rising 22.2% year on year to reach $1.9 billion, as 4Q revenues went up19.5% to $7.7 billion.
The company said the Oil & Energy business unit contributed the most to 4Q 2010 financials, having added to the Group's consolidated revenues and OIBDA $3.6 billion (47.4%) and $ 1.02 billion (53.3%) respectively.
Mikhail Shamolin, President and CEO of Sistema, was very upbeat commenting on the results and said that due to the Group's massive investment programme in 2010 andrecord high activity in M&A it managed to reach pre crisis levels.
"2010 was a strong year for Sistema which regained its pre-crisis financial strength and completed a number of milestone transactions.
Our Core businesses, MTS and Bashneft have delivered strong financial results substantially increasing Sistema's revenues and improving our OIBDA. Our Developing assets have also staged a strong recovery, particularly the Consumer Business Unit which despite a difficult start to 2010 delivered a complete turnaround in profitability.
Among Sistema's key deals in 2010 was the acquisition of a 49% stake in RussNeft, the sale of its remaining 27.6% stake in Sistema-Hals for $70 million, as well as a deal with Sberbank on the sale of a 25%+1 share stake in Detsky Mir-Center through an additional share issue for a totalof about $113 million.Shamolin said the reorganization of the company was nearly complete and laid the basis for a positive outlook.
"With the reorganization of our assets now mostly complete, subsequent to year end Sistema too took a step to align its internal structures as the final stage in its transformation to an investment company. Over the last several years we have shown we can deliver transformational deals to shareholders and our increased focus on active investment management signifies our confidence in this management team and growth opportunities in our market."