Shtokman is not put on hold indefinitely - Total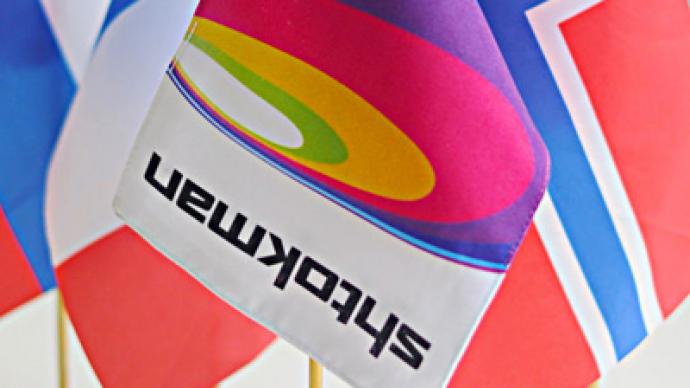 French oil company Total, Russian group Gazprom, and Norway's Statoil have not decided to postpone the Shtokman project in the Barents Sea indefinitely, according to Total.
In a statement on Friday Total said it "would like to point out that there has been no decision by partners to postpone Shtokman project." The company said it and partners in the Shtokman project were studying the viability of the project as current financing cost were too high.Earlier this week Gazprom, the main shareholder in the project, said the Shtokman partners had decided the project was too expensive to proceed with. Gazprom hasn't commented on Total's statement yet.Launched in the 1990s the huge Shtokman project, has been put off by several factors, including the shale gas revolution in the United States which had been viewed as a primary export market for Shtokman. High costs and disagreements between partners have also hampered the development of Shtokman.Located in Russia's Arctic, the Shtokman gas field is one of the largest deposits holding almost 4 trillion cubic meters – enough to meet global demand for about a year. Gazprom holds a controlling stake of 51% in Shtokman, while Norway's Statoil owns 24% and Total holds 25%.
US shale gas threat to ShtokmanThough Russia's Gazprom named high costs as the reason for the Shtokman project being put on ice, experts say the US shale gas revolution contributed to the decision. The day before Gazprom's announcement on Shtokman, Russia's Minister of Economic Development Andrey Klepach said he sees "serious" risks posed by shale gas to the revenue of Gazprom from 2014, as higher supply from the US may hurt prices and demand for Russia's pipeline gas."Gazprom undervalued the importance of shale gas, but is starting to look at it seriously," Deputy Economy Minister Andrei Klepach said as he presented a weaker outlook for the country's exports in 2012. "Thanks to booming shale gas production the US could become a gas exporter by 2022. In 2011 gas exports from the US rose by 36.2%," said Yulia Voitovich from Investcafe. As US gas imports decline, its traditional sources Algeria, Qatar, Nigeria and Australia are beginning to tap new markets such as Europe and the Asia-Pacific region, she explained."The US shale gas itself won't compete with Russia's pipeline gas, but growth in US production could result in reduced gas exports from Russia".The country's Energy Ministry has already announced plans to adjust its strategy through to 2030. Meanwhile Gazprom has set up a committee to review the development of shale-gas projects.
You can share this story on social media: