Reconstruction needs push Sheremetyevo and Vnukovo into alliance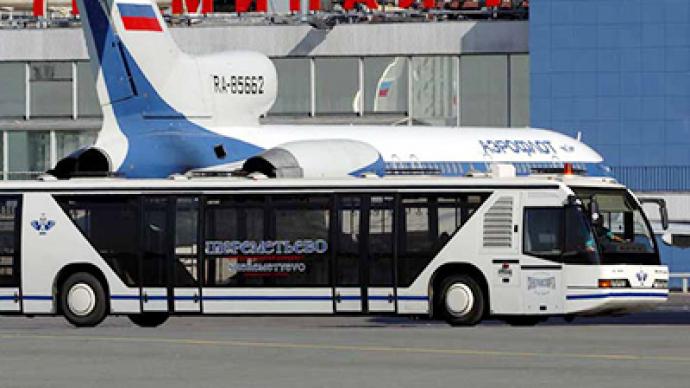 Moscow's Sheremetyevo and Vnukovo international airports have reached an agreement which will see airlines using both while reconstruction work at the airports is underway.
­The two airports have worked out a draft memorandum of cooperation, which will be signed in the coming weeks, promising mutual help during the reconstruction phase at both airports.Under the memorandum airline companies operating will be able shift flights between the airports without incurring additional costs.
Krylova Elena, head of the press centre at Vnukovo airport, confirmed to RT Business that the draft document was now being closely studied by the parties, prior to signing, but that, when agreed, where runways at Sheremetyevo were being redeveloped airlines would use Vnukovo.
"We really agreed to cooperate during reconstruction to provide for regular flights," she said, underlining that airline customers were the priority and that any changes to flights will be notified well in advance.
Aleksey Sinitsky, chief editor of Air Transportation Survey, believes the agreement between two of the three major Moscow airports could pave the way for a more comprehensive alliance.
"The airports can stop competing in those spheres, where one of them have stronger positions, for example, business aviation in Vnukovo and cargo – carrying terminal in Sheremetyevo."
Oleg Panteleev, a head of analytical service at Aviaport agency, says that the practice of alliances among airports is widespread around the world, but is more skeptical about the possibility of an alliance, although noting the recent change of mayor in Moscow may have altered its potential.
"It's still difficult to believe that the alliance between Sheremetyevo and Vnukovo will be of full value, as not long ago the management of Sheremetyevo had conflicts with Moscow's authorities."
The Federal Agency for Air Transport noted it was unlikely to become involved as "anyway, for us all trips will be from Moscow."