Shelf energy development to get tax breaks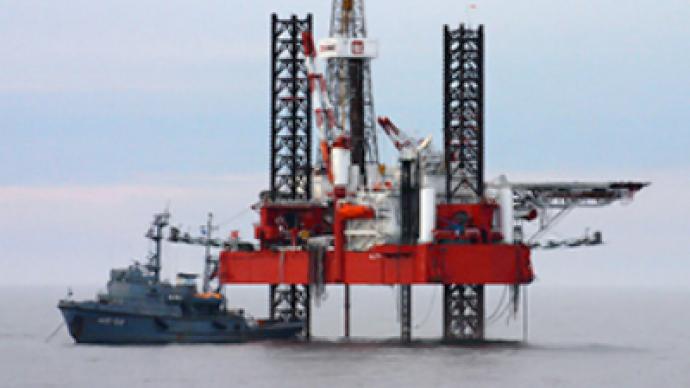 Oil export duties on some areas of Russia's continental shelf maybe lowered according to the Natural Resources Ministry, with Russia also looking to simplify licensing and reduce administrative barriers.
100 billion tones of fuel – that's an estimated capacity of Russia's continental shelf. The region of strategic importance occupies over 6 million square kilometers and most of it is sodden with oil. Given the complexity of offshore exploration the approximate cost to develop these deposits until 2040 will be more than $320 billion. It's beyond Russia's capacity to do it alone. Ole Anders Lindseth, from the Norway Ministry of oil and energy says the answer is joint effort.
"This is a question of cooperation, exchange of competences. We have some specific areas of competences in Norway not list arriving from we already having gas production from the Barents sea in conditions similar with that you will see in the Russian Barents sea. In that respect we have some competence to bring to the table in cooperation with the Russian companies."
But foreign investors don't just want to share technology – they also want to have a piece of the oil pie. So far their access to Russian strategic resources is limited by numerous of administrative barriers. Bengt Lie Hansen, President of Statoil Russia says that means an administrative focus on promoting investor clarity and cooperation.
"We need a legal system which is functioning, need to know the taxation system, the incentives for the industry to make decisions. The best is to have a combination of national and international companies with competition and finding solutions and cooperation in delivering and executing the solutions."
Denis Khramov from the Ministry of Natural Resources says Russia is ready to make investors' life easer.
"The northern seas as well as the Caspian and Azov Seas are already tax-holiday zones. The companies do not pay mining tax within 10 or 15 years depending on the type of license. Today we're working on the proposal to implement the same conditions to other water territories – Black Sea and Sea of Okhotsk."
With these initiatives expected to come into effect anytime soon, market watchers already predict a trebling of investment into current shelf projects this year.
You can share this story on social media: