Russia ranked world leader in shale oil reserves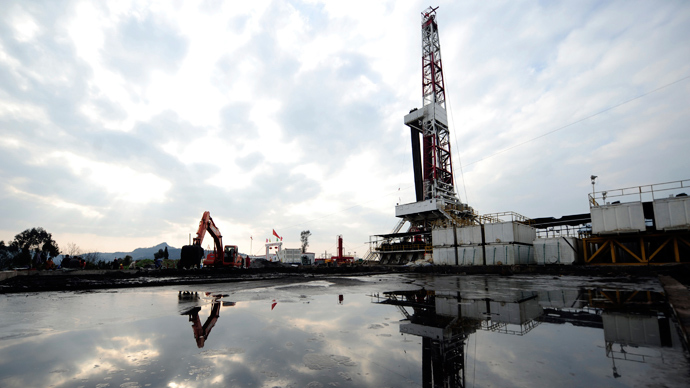 Russian shale oil reserves are estimated at 75 billion barrels, which puts the country on top of the global standings, followed by the US and China.
According to the report by the US Energy Information Administration (EIA), the estimated American shale gas resources equal 58 billion barrels, with third-place China having 32 billion barrels.

But it's the Chinese, who hold the leadership in shale gas reserves, with 1,115 trillion cubic feet. 802 trillion cubic feet puts Argentina in second, with Algeria not far behind on 707 trillion cubic feet.

The US is fourth when it comes to shale gas (665 trillion cubic feet), while Russia is ninth with 285 trillion cubic feet.

The EIA's report indicates that the worldwide resources of oil and gas from shale formations are greater than was previously thought.

The global shale oil resources are estimated at 345 billion barrels and shale gas – at 7,299 trillion cubic feet, which is a 10 per cent increase in comparison with the 2011 data.

According to EIA's administrator, Adam Sieminski, the report shows "a significant potential for international shale oil and shale gas."

The increase in estimates is explained by more countries joining the efforts to search for deposits, following the 'Shale Revolution' in the US.  

"As shale oil and shale gas production has grown in the United States to become 30 percent of oil and 40 percent of natural gas total production, interest in the oil and natural gas resource potential of shale formations outside the United States has grown," Adam Sieminski explained in a statement.

Also on Wednesday, British oil giants BP have Russia's natural gas reserves estimate at 32.9 trillion cubic meters from 44.6 trillion in last year.

According to the company's benchmark Statistical Review of World Energy, it's Iran, who climbed to the top of the global standings, with the proven reserves of 33.6 trillion cubic meters.

BP said that this year they decided to adjust its estimates for the former Soviet Union states, including Russia, where data on reserves remains classified.
"Traditionally countries of the former Soviet Union had different criteria than used elsewhere. So we used a conversion factor to convert that from those countries where we don't get direct data," Christof Ruhl, BP's chief economist, is cited as saying by Reuters. "In some countries, reserves are still a state secret, so we have to rely on these data."

But Russia remains a much larger gas producer than Iran as the international sanctions prevent the Islamic Republic from exploiting its natural resources in full.  

The estimate of gas reserves in the US where the energy industry has been transformed by shale oil and gas, due to lower prices and reduced drilling.

The American gas reserves ended 2012 at 8.5 trillion cubic meters, down 0.3 trillion from indications of 2011.

BP cut proven global  gas reserves by nearly 21 trillion cubic meters from 208.4 trillion cubic last year to 187.3 trillion cubic meters as of end of 2012.

You can share this story on social media: