US shale oil boom will make OPEC voice smaller in energy market- IEA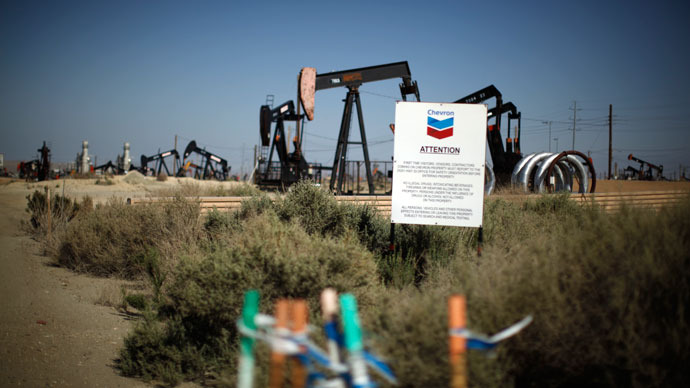 The quick progress of the 'shale revolution' in the US is set to reshape the world energy market by 2018, when OPEC becomes less influential and developing countries drive global demand.
The US shale oil will meet most of the demand from across the world in the next five years, even if it goes into 'recovery motion'. The developing economies outside OECD, such as BRICS countries and Saudi Arabia, that'll be driving increased demand.
The forecast is made by the International Energy Agency (IEA) in its closely watched semi-annual report.
"North America has set off a supply shock that is sending ripples throughout the world," said IEA Executive Director Maria van der Hoeven.
"The good news is that this is helping to ease a market that was relatively tight for several years. The technology that unlocked the bonanza in places like North Dakota can and will be applied elsewhere, potentially leading to a broad reassessment of reserves," Maria van der Hoeven added.
The US Government has forecast daily oil production in the country to skyrocket in 2014 to the highest level since 1988.
The price of oil slid below $95 a barrel on Tuesday as the Paris-based IEA, that advises 28 countries about energy issues, raised its U.S. oil production forecasts and cut its prediction for global crude demand.
On a global demand side, the IEA forecast it to rise by a total of 6.1 million barrels a day over the next five years, from 90.6 million barrels a day in 2013 to 96.7 million barrels a day in 2018.
The IEA says supply capacity of non-OPEC countries is set to be steadily rise, while hurdles in North and sub-Saharan Africa, as well as a regional fallout from the 'Arab Spring' will be affecting supply from OPEC members.
In case global demand rises, this will leave OPEC – an organization largely seen as the last resort to meet demand fluctuations – with the output levels almost unchanged from the current levels, the IEA said.
Global refining industry and oil trading patterns are also set to be affected by the rising capacity of the developing world, the report said.
"European refiners will see no let-up from the squeeze caused by increasing US product exports and the new Asian and Middle Eastern refining titans," the paper specified.
You can share this story on social media: