Sberbank buys out Turkish DenizBank family from indebted Dexia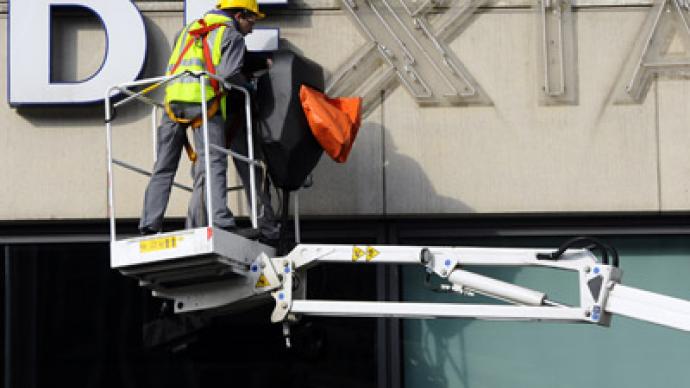 Russia's top lender Sberbank has sealed the biggest acquisition in its history. It is to pay $3.5 billion for the Denizbank, the 5th largest private bank in Turkey, as well as its subsidiaries in Russia and Austria.
Sberbank has agreed to buy 99.85% of DenizBank from French-Belgian Dexia Group. The deal is set to be completed by the end of 2012. The acquisition also includes the bank's factoring and a leasing operations. "This landmark transaction, which is expected to be earnings accretive for Sberbank from year one, represents the largest acquisition in the bank's 170-year history and is the latest step, following the recent acquisitions of Troika Dialog and Volksbank International, in Sberbank's transformation from a domestic champion into a leading international financial institution," the Sberbank press release said.Sberbank merged with Troika Dialog, the oldest and the largest private investment bank in the CIS, in January. The deal to buy Austria's Volksabnk International AG was sealed last September.The acquisition comes in line with Sberbank's strategy to increase net profit generated in international markets. Russia's biggest lender plans to increase it to 5% in the next 2 years from the current 1.5%, German Gref, Sberbank CEO, told Business RT last month.Gref also said then that the Turkish asset wouldn't come cheap, as it's currently one of the largest in the country and offers good potential for growth. "Dexia would never have sold this bank if not for the current turbulence," Gref said.The troubled Dexia group is €90 billion in debt."For Turkey and Russia, the Sberbank-DenizBank partnership has a meaning beyond a bank acquisition. The fact that Sberbank is acquiring DenizBank shares will contribute a lot to the target of improving commercial relations between the two countries. I hope this share transfer agreement will be beneficial for all parties," DenizBank CEO Hakan Ateş said in Istanbul.Russia's Sberbank was the only bidder for DenizBank, after the Qatar National Bank pulled out. That was because Russia's lender offered better price, Kommersant sources explain.The credit portfolio of DenizBank increased 5% in the 1Q 2012 to reach $17.8 million.  It's now ranked 8th among Turkish banks by total consolidated assets, deposits and by loans as of 31 March, 2012. "The bank has been one of the biggest success stories in Turkish financial services. Launched as a start-up by its current management in 1997, DenizBank today is the 5th largest private bank by total consolidated assets in Turkey with a long-term track record of high growth and attractive profitability," the press release specified.Denizbank has 592 offices across Turkey, as well as 15 subsidiary branches abroad. Among DenizBank assets are DenizBank Moscow, DenizBank AG in Austria and the bank's subsidiary EuroDeniz that's located in a partially recognized Republic of North Cyprus. The group also includes factoring and leasing companies that are also involved into investment and asset management.
You can share this story on social media: