Sberbank completes Volksbank buy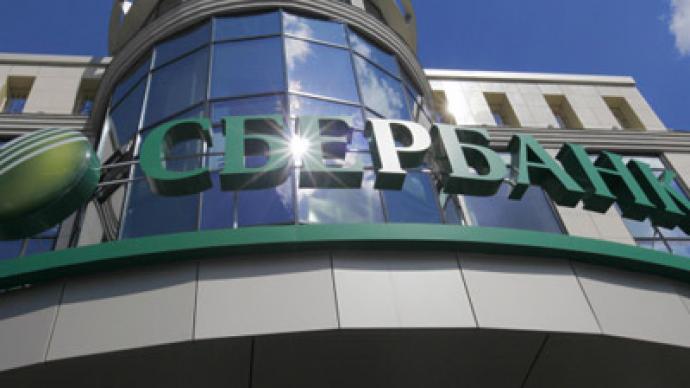 Sberbank has completed its deal to buy Volksbank International AG, outlaying between €585 - €645 million, depending on VBI's 2011 business performance, in a key expansion move.
Concluding a negotiation process that has lasted since last December Sergey Gorkov, deputy head of board of the Russian Credit Organization told journalists Sberbank finally fixed a price on buying VBI, with Sberbank hailing the move as its first key purchase outside the CIS."This landmark transaction represents Sberbank's first  acquisition outside the CIS  and is the latest step in its transformation from  a large domestic financial institution to a leading international  bank."Sberbank CEO and Chairman, Herman Gref, speaking in Vienna, hailed the move as dovetailing nicely with the expansion plans of Russia's largest and oldest bank, stating "The acquisition of Volksbank International is an important milestone in delivering on Sberbank's 2014 strategy." Gref added that the move would see Sberbank become a considerably more significant player in Central and Eastern Europe."This will give us access to the attractive and growing markets of Central and Eastern Europe, and it will serve as a platform for organic growth and further acquisitions in the region. I am also confident that the 600,000 clients of Volksbank International and its employees will benefit from Sberbank's support of VBI's business and will enjoy new opportunities arising from our ownership."The deal was actually signed between Sberbank of Russia and the shareholders of Volksbank International AG (VBI) – Österreichische Volksbanken-AG ("VBAG"), BPCE S.A. ("BPCE"), DZ BANK AG ("DZ BANK") and WGZ BANK AG ("WGZ BANK"), with Gerald Wenzel, the CEO of VBAG saying Sberbank was a perfect match for VBI."This transaction offers significant value for VBI's shareholders and provides compelling opportunities for VBI's customers and employees. We are convinced that Sberbank is ideally suited to make the further investments required to meet the significant growth opportunities in CEE. For VBAG, this transaction also marks an important milestone in its ongoing change process".Andrew Keeley, an analyst from Troika Dialog, was also positive about the news, but he warned that it would be important for shareholders to know international steps wouldn't distract the bank from focussing on the domestic market."The deal has been well flagged and absorbed by the market. We look forward to more details on VBI's business and the plans that Sberbank has for it. We think that it will be important for the market to have a clear message from the management that this will not detract from the structural transformation of Sberbank's number one cash cow, the domestic Russian business." Nikita Ignatenko, Investcafe analyst, underlined that this was the first but most likely not the last Sberbank foreign acquisition."For Sberbank this asset is a window to Europe of a kind – the first foreign one outside Russia and CIS, but the State bank isn't going to stop there, and already now is working out the possibility to buy two Polish banks."Sberbank is buying 100% of VBI, except the bank's Romanian division. VBI's subsidiaries are within the top 10 financial institutions in Bosnia and Herzegovina, Croatia, Czech Republic, and Slovakia, and within the top 15 financial institutions in Hungary, Serbia and Slovenia. It also has a presence in Ukraine and a banking license in Austria. VBI's total assets excluding Romania reached €9.4 bln as at June 30th, 2011.
You can share this story on social media: