Sberbank cuts mortgage deposit requirement to 10%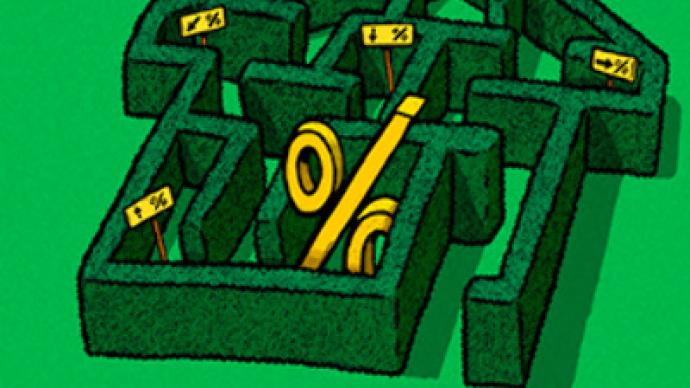 Sberbank has cut the initial installment in 2 of its mortgage programmes to 10% on Thursday, with VTB 24 following the suit.
Sberbank's move comes in the wake of its continued easing its mortgage lending terms. Bringing the initial deposit to 10% makes it the lowest in Russia's mortgage market, according to Nataliya Karaseva, director of retail crediting at Sberbank.
However, the rouble mortgage interest rate remains the same, with Karaseva saying that the initial deposit is the major problem for mortgage applicants.
"For most clients it is the initial installment that becomes the main barrier, which is coupled by the fact that our rates are one of the lowest in the market."
The new deposit minimum compares with a minimum market rate in June 2010 of 12.9% according to Russian credit broker Kreditmart. With the initial deposit in most Russian banks ranging from 20% to 50%, but with some smaller lenders also enabling some loans with a minimum 10% deposit including Russia bank, Absolut Bank, Rosevrobank, and Moscow Mortgage Agency, according to rbc.ru.
In following the move VTB 24 added a condition, requiring an additional fee to secure the credit from non payment. Alexandre Dolgoplov, deputy CEO at Vozrozhdenie Bank, believes conditions for the move aren't favourable.
"Today banks don't offer mortgages with such an initial installment, and taken that the situation is far from the pre crisis one, we wouldn't have initiated the reduction of an initial installment to 10%."
But Dolgoplov added that Vozrozhdenie would be likely to follow suit.
"But we can't ignore Sberbank's position in the market, the banks will follow the terms of the biggest player."
Dinara Yunusova vice-president of business development from DeltaCredit believes 20% is the minimum initial installment that makes a borrower pay debt on time, noting the level of defaults with such clients is much lower, compared to those who paid 15% and less.
"Having paid such a sum for a flat, a borrower is afraid to lose the money and will try to do his best to pay the debt."
You can share this story on social media: